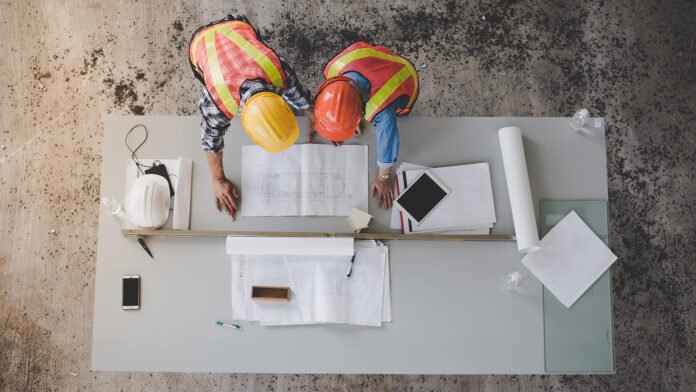 Before streamlining construction project reporting, we firstly discuss what is construction management and what it includes. Basically professional construction project management involves specialized techniques and software to oversee the planning, design, and construction of a project, from its beginning to its end. Project managers must prepare multiple reports to brief project owners about the progress of their construction projects. These reports inform relevant stakeholders about whether a project is on schedule and has remained within budget. 
For project reports to be helpful, they must be concise while hitting all important points. Let's go over what you need to know about construction project reporting.
What is construction project reporting?
Construction project reporting is the process of preparing formal briefs that contain information about a construction project's progress. Information usually includes the project's current stage, key financial data, and important events.
When preparing a project report, the data should be concise and framed in a way that ensures that everyone reading it will understand where the project stands. Updating team members on project progress helps reduce the risk of cost overruns and construction delays.
For owners, project reports provide assurance that work is happening as intended, ensuring their money is not going to waste. This is especially helpful when they have investors to report to. When projects involve building commercial units, reports can also be used to help developers sell off units.
Manually creating reports can be time-consuming. Modern technological platforms like ALICE can be used to streamline the process. These platforms collect and analyze real-time construction data, helping you track key metrics like project completion and resource utilization rates.
Types of construction project reports
Different types of construction project reports serve different purposes.
Materials report
The most common type of construction project report is a materials report. A materials report is prepared to advise the project owner on what materials are best used to reduce costs.
Status reports
Status reports provide information about the current state of the project. This document is usually requested by key stakeholders. Status reports are meant to be comprehensive and include several pieces of information, such as financial aspects of the project and the amount of construction progress achieved thus far.
Progress report
A progress report is used by senior construction managers to inform on whether crucial milestones are being met. A progress report must include essential data like tasks completed, costs incurred, and the expected completion rate of each remaining task.
Cost-benefit analysis report
A cost-benefit analysis report is mainly prepared before a construction project starts. This report is prepared to determine whether a construction project is viable.
Risk analysis report
A risk analysis report discusses several potential risks that could affect the project and how these risks can be mitigated.
5 tips for streamlining construction project reporting
1. Digitize the process
One way to streamline the entire project reporting process is to digitize it. Instead of preparing manual reports, project managers can use technology to speed up the process. Reports can then be digitally shared with relevant stakeholders and stored in the cloud for easy access and retrieval.
2. Have a template for common reports
If reports are being generated every week, having a standard template can make creating them much faster, saving time and increasing productivity.
Templates should have input fields with standard variables. For example, for material reports, standard input fields can include reporting on the availability of sand, cement, ballast, or concrete. These templates also make it easier to make historical comparisons.
3. Keep a good audit trail
Audit trails are important because they act as verification for identifying the source and validity of a project report. They can also come in handy when a project manager wants to verify the authenticity of a project report.
Implementing an audit trail minimizes the risk of fraud. This can save a lot of money in the long run. It's important to note, however, that maintaining a good audit log can be time-consuming and resource-intensive.
4. Be specific and thorough
A common mistake that project managers make is creating a project report that's too broad. When a project report is too broad, it becomes unusable since too many variables are involved.
Therefore, when compiling a project report, be as specific as possible. It's better to view reports as a form of communication, making them straightforward, precise, and to the point.
5. Involve subcontractors
Project managers may compile reports without involving subcontractors. They might be left out because the information they have to offer is perceived as irrelevant. However, this should not be the case. Subcontractors are the people on the ground, meaning they understand best what's required and what the conditions of the project look like.
To prepare an accurate report, let subcontractors help you fill out data, especially those within their area of specialization. Involving subcontractors ensures reports have fewer data variances (caused by redundant input and duplicated entries), increasing accuracy.
Streamlining project reporting has many benefits
A streamlined project reporting process improves efficiency and reduces errors. Generating project reports can be time-consuming, so project managers should leverage technology to automate reports whenever possible.
Vivek is a published author of Meidilight and a cofounder of Zestful Outreach Agency. He is passionate about helping webmaster to rank their keywords through good-quality website backlinks. In his spare time, he loves to swim and cycle. You can find him on Twitter and Linkedin.