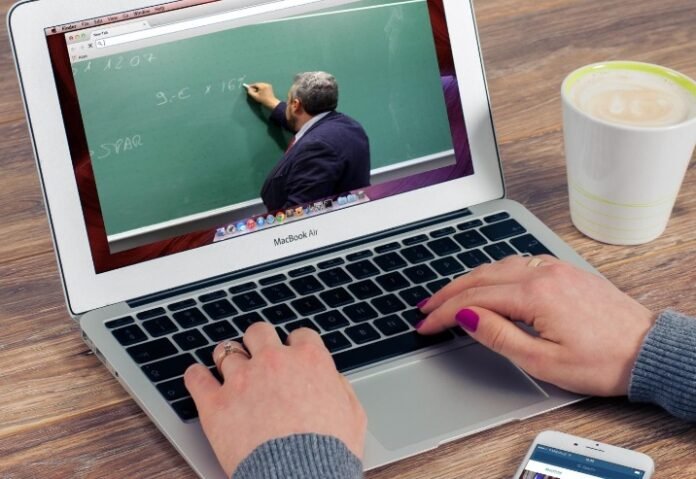 Every year in the United States, about 15 million students enroll in various colleges across the nation.
If you're one of the students whose time to pursue a college education has come, you're probably excited and anxious at the same time. Your college education will define your professional life, so it's important to ensure you're making the right decisions.
One of the decisions you need to make is whether to take an online program, a traditional/classroom program, or one that combines both. In this article, our focus is on the benefits of studying online exclusively.
Read on to learn why online learning is the best option for you.
1. Lower Your Cost of Tuition
While college education is important, the cost of getting it is out of reach for most students. This is why the majority take out student loans. As a result, recent graduates have about $30,000 in debt.
In today's tough economic environment, the last thing you want is to graduate from college with a ton of debt. You get your first job and a substantial chunk of your paycheck goes into servicing your student loans.
Although taking out student loans is inevitable for most people, you can take steps to lower the cost of pursuing a college program. One of these steps is taking an online-only program.
Online colleges have the ability to offer lower tuition fees since they don't have as many operating expenses as traditional colleges. For example, online schools don't need physical classrooms, which substantially reduces the cost of leasing or buying space.
Indeed, there are several affordable online schools. All you need to do is find one that offers the program you're looking to pursue.
2. Lower Your Cost of Living
In addition to tuition fees, going to a traditional college comes with a raft of other expenses. There's accommodation, commuting (if you live off-campus), and food among others. These costs can substantially add to your overall cost of college.
The good news is choosing an online program will not only reduce your tuition fees but also your living expenses.
First, you don't have to relocate from where you're currently living. With distance learning, you could be living on the east coast and pursuing an online program offered by a college with its main address on the west coast.
Second, there's no commuting cost. You can take your online classes from the comfort of your own home, every day.
Third, online programs tend to rely on digital learning materials. You won't need to purchase physical textbooks and whatnot.
3. Great Flexibility
It's commonplace for college students to juggle work and study. In 2017, a study by the U.S. Department of Education found that 43 percent of full-time and 83 percent of part-time undergraduate students were working while enrolled in college. Five years on, the trend hasn't changed.
Working while studying presents a big challenge to many students, but given the high cost of a college education, they have no choice. Online programs have made life for such students easier.
Choosing online education means you won't attend any physical classes. If you're employed, you can take your classes right from your office desk. And if you work from home, you will have the freedom to take your classes from home as well.
If you're the kind of person who loves traveling, you no longer have to wait until the school summer break to pack your bags and discover new places. With online learning, you can study from anywhere, as long you have a computer and a steady internet connection. So, you can tick off the travel bucket list as you pursue your education.
4. A Diverse Range of Courses to Choose From
Online education has come a long way. A couple of years ago, students who wanted to study online had a thin selection of courses to choose from. Colleges didn't have adequate technical capacity to offer certain programs over the internet.
Today, most courses are offered completely online. Save for a few technical programs like medicine and some engineering courses that require classroom instruction of learners, you have a wide range of programs to choose from.
5. Customize Your Learning Environment to Suit Your Needs
In a traditional program, you have little control over your learning environment. You have to make do with the facilities your school has provided. There's nothing grossly wrong with this, but there are learners who do better in certain environments.
For example, perhaps you're the kind of student who absorbs material better when soft music is playing in the background. Or maybe you don't do well in group settings.
One of the benefits of online learning is you have great control over your learning environment. You can create a home study room and decorate it to your preferences.
6. Acquire/Sharpen Your Digital Skills
In a digital world, it's essential to have the right digital skills. Employers are looking for workers who're digitally proficient.
Like most skills, digital skills are acquired. You nurture them over time. Studying online will help you with this.
Since learning is done using a computer, you have to learn how to use it. Not only that, but you'll also get familiar with document sharing, email, and online conferencing technologies.
These skills, combined with the occupational knowledge you'll gain from your online program, will make you an irresistible candidate for employment.
Studying Online Is Good for You
Traditional programs have been with us for so long that studying online might not be the first thing that comes to mind when you think of pursuing a college education. However, as the world evolves, online learning is becoming more and more popular. As we've demonstrated, there are several powerful benefits you stand to reap when you choose an online program.
Good luck with your studies and keep reading our blog for more informative articles.
Vivek is a published author of Meidilight and a cofounder of Zestful Outreach Agency. He is passionate about helping webmaster to rank their keywords through good-quality website backlinks. In his spare time, he loves to swim and cycle. You can find him on Twitter and Linkedin.