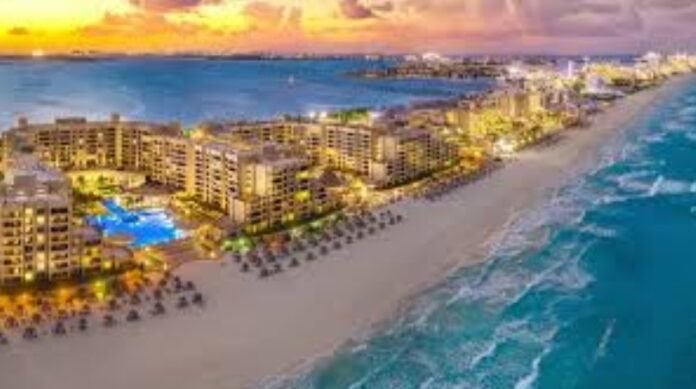 Vacation is one of the most exciting parts of our life, but planning it all can be overwhelming, too sometimes. Choosing the right hotel for your next destination is crucial to ensuring that your vacation is enjoyable and stress-free. Before doing any hotel booking, you should consider some factors that can enhance your trip and make it worthwhile.
Travelers often get confused and annoyed when they realize a booked hotel is not delivering all the facilities they were promised. Before booking your hotel for the next destination, go through our guide and ensure to follow them all.
7 Factors for Hotel Booking to Never Ruin Your Vacation
1. Location

When you are in a different country and planning to explore it, you must book a hotel at a safe location that is also nearby to tourist attractions. This not only saves time and money on transportation, but also ensures that the traveler can make the most of their limited time at the destination. Moreover, the location should be safe and in a good neighborhood to ensure the security of the traveler and their belongings.
It would be a wise decision to learn about special things about several locations and then decide what works best with your tour.
2. Property & Room Amenities


Besides traveling around the city, if you don't want to miss out on your comfort and room luxuries, ensure to choose the hotel with all the property and room amenities. Tourists should pay attention to the property and room amenities offered by the hotel.
These can range from complimentary breakfast and Wi-Fi to luxurious spa treatments and room service. Ensuring that the hotel offers the amenities that the tourist needs and desires can significantly enhance their comfort and enjoyment of the trip.
For some people, hotel rooms are never comfortable, and they can never deliver home-like feelings, but a room should have all the facilities to let you have a good night's sleep before you get up in the morning and explore the place.
3. Safety


A safe hotel provides peace of mind to the traveler. Knowing that the hotel has adequate security measures in place, such as CCTV cameras and secure room locks, can help tourists relax and enjoy their stay without worrying about their safety.
A safe hotel ensures that the traveler and their belongings are protected from harm or theft. This is especially important when traveling to a foreign country where the tourist may be unfamiliar with the local customs and culture.
Before paying for any hotel booking, make sure that you are satisfied with their safety precautions, and whether you are with family, friends, or a partner, you are safe inside the hotel at any hour.
4. Budget-Friendly


Spending a vacation is not an issue, but not everyone can afford to stay in a luxurious hotel that makes a hole in your pocket. The hotel is one of the biggest expenses of a trip, and staying within budget can make or break the traveler's overall experience. A budget-friendly hotel ensures that the tourist can enjoy all that the destination has to offer without overspending on accommodations.
Budget-friendly factors are a critical consideration when booking a hotel for a vacation. By staying within budget, tourists can save money for other experiences, avoid unexpected expenses, and have the financial flexibility to extend their trip or visit multiple destinations. Setting your budget aside for hotel booking is one of the best things to do.
5. Accessibility


People who stay with families and have a senior member with them usually require accessibility. Accessibility is important for travelers with disabilities or mobility issues. The hotel should be wheelchair accessible and provide amenities such as elevators and ramps to ensure all guests can move around the hotel with ease and comfort.
The hotel should be located in a safe neighborhood and easily accessible in an emergency. By taking the time to research the accessibility of the hotel and the local area, tourists can make informed decisions and choose a hotel that meets their needs and enhances their enjoyment of the destination.
6. Online Reviews


Before you initiate any hotel booking for your next destination, you must read a few online reviews to ensure you are investing money in the right place. Online reviews can help tourists make an informed decision. Reviews from other travelers can provide valuable information about the hotel's location, amenities, and overall quality.
By reading these reviews, the tourist can determine whether the hotel is a good fit for their needs and preferences. By reading reviews, tourists can make informed decisions, avoid unpleasant surprises, discover hidden gems, and feel confident and relaxed during their trip.
Also, by reading reviews, you can make sure that the amenities provided by the hotel are up to the mark.
7. Booking Flexibility


When planning a vacation, it's important to consider unexpected events that may disrupt your plans. Flexible booking options can provide a safety net for tourists who may need to change their plans at the last minute. For example, many hotels now offer flexible cancellation policies that allow guests to cancel their reservation up until a few days before their scheduled arrival. This can provide peace of mind for travelers who may be hesitant to book a hotel due to concerns about unexpected events.
Some hotels offer flexible check-in and check-out times, which can be a major convenience for travelers with early or late flights. Flexible booking options can provide peace of mind, convenience, and financial benefits, and can help travelers adapt to unexpected events that may disrupt their plans.
Wrapping Up
Remember to research the location, property, and room amenities, safety measures, budget-friendliness, accessibility, online reviews, and flexible booking options before making your reservation.
Booking a hotel for your first trip could be a tough task, but the more you research about several factors and think about what you need in a hotel, the better the chances of finding an accurate match you need.
From safety to a budget-friendly option, everything matters when you are moving somewhere strange to spend some time with your family.
Vivek is a published author of Meidilight and a cofounder of Zestful Outreach Agency. He is passionate about helping webmaster to rank their keywords through good-quality website backlinks. In his spare time, he loves to swim and cycle. You can find him on Twitter and Linkedin.