Customer loyalty is the cornerstone of business success. Businesses get 80% of their revenue from 5-20% of loyal customers.
Achieving customer loyalty, however, can be a challenge. You'll need to rise above revenue and profits and focus on providing a stellar experience to your customers.
This guide to customer loyalty includes a few actionable ways in which you can recognize and appreciate your loyal customers.
Reach Out to Them Personally
We live in the era of automation, where retailers try to cut down customer service time by automating the thank-you or query process. It may help you save time, but it lacks the personalized touch of a phone call or personally-written message.
If you reach out to your customers in a personalized way, they're guaranteed to take notice. Of course, you'll require more time for these alternative contact methods. But the time you'll invest in personalizing your customers' experience will go a long way in helping you earn customer loyalty.
Ask for Feedback
Most businesses have some type of feedback collection system on their app or website to shop online. But how many times do customers bother to drop feedback? And even if they, how many times do you acknowledge the feedback and assure them that you'll be taking the necessary actions.
If you're not receiving enough feedback from your customers, drop them an email or text message and ask them for the feedback. When you receive the feedback, let your customers know that you've received it, along with the specific changes you intend to make.
Even if the change is something as small as correcting a small error on your website, demonstrate your ability to take action, and improve customer experience. Doing so will help you set your business apart from other faceless companies online and build customer loyalty.
Add Value for Free
Several businesses refrain from sharing, providing free value due to the fear of losing sales. The effect, however, is actually the opposite. Although there will be some people who'll use the free information instead of purchasing products, there will be plenty of others who'll pay you more for further information or value.
Adding free value has the following benefits:
You can give your potential customers an insight into what they'll get if they purchase from you.
You can establish yourself as an industry authority.
At the same time, you can position yourself as a generous person who cares about the customers.
Identify and Appreciate your Top Customers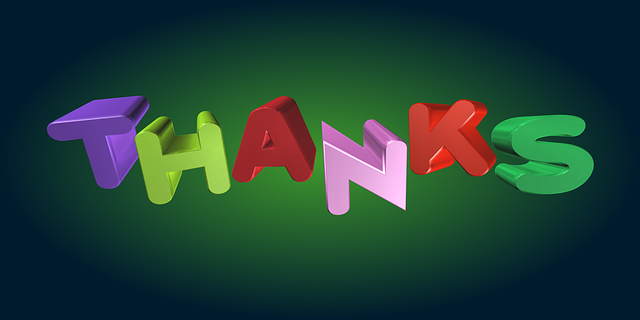 Everyone likes being recognized and appreciated. No matter what industry you're in, what product or service you offer, you certainly have a small group of customers that stand out from others.
You can deploy different criteria to identify the best customers and earn customer loyalty. They could be people who shop online, affiliate referrers, avid reviewers, or social media supporters. Regardless of how they engage with your brand, they choose to go above and beyond to support you and your brand's image.
And for that effort, they deserve to be recognized and appreciated in some way. There are several ways you can reward your loyal customers. Some of the best ways include:
Free, individual training or coaching opportunities
Specialized "VIP" coupons or free upgrades to premier services
Recognition in blog articles or social media posts
Free items of value sent directly via email or text message
There are several ways to recognize and reward your customers, and there's' no right or wrong way to do it. See what your customers like the most, and go with a strategy that suits There is something that never gets old, and it is sending personalized thank-you cards. The team at Simply Noted help business making it possible for them to gift their employees and customers with thoughtful handwritten letters, copying your handwriting to make it a lot more impactful and leave an impression that lasts forever.
Or better, let your customers choose how they prefer being rewarded. After all, it's the customers who'll be enjoying the benefits.
Make Charitable Giving A Regular Practice
Contributing to charities is an excellent way to build customer loyalty. However, make sure you draw a fine line between genuinely doing charity and indulging in it just to enhance your public reputation.
If done correctly, doing charity can help you convey the message that you're putting in legitimate efforts to do good for the world. But if you seem indiscriminate, you'll invite more harm than good to your business and reputation.
To prevent your charity efforts from going the wrong way, make charitable offerings an integral part of your company's public outreach policy. Focus your donations to causes you have a personal connection with, and share it with your customers. Tell them how the cause you've chosen is so important to you, and eventually, you'll make an image that your company does more than just selling products.
Host Industry Events
Hosting public events within your industry is another excellent way to achieve customer loyalty. Depending on your connection and stature in your industry, you can sponsor a panel at an industry conference or set up a local networking event.
The more events you participate in, the more customer recognition you'll achieve. Customers will soon begin to recognize and brand and will start associating it with both industry leadership and care for the industry. Developing this type of image can go a long way in demonstrating how you're committed to achieving a goal bigger than making money.
Share Your Personal Contact Information

If you really want to show your customers that you care, give them your personal contact information, and encourage them to reach out to you directly. However, this solution doesn't apply to every industry. If you have a large customer base and you share your contact details with everyone, you'd be flooded by messages and calls.
Develop a criterion to segregate your most loyal customers, and give them your contact details to earn customer loyalty. But again, this approach has some drawbacks. So, be sure to choose wisely.
Conclusion
Most businesses spend too much time acquiring new customers. While new customers are important to scale your business, loyal customers are essential to sustain it. So, follow the tips discussed above, and make sure to put in efforts to build customer loyalty just like Global online shopping site Desertcart by showing your best customers that you care for them.
Meidilight is a great website for anyone who loves discovering new trends and staying in touch with the latest fashion. The website offers a wide range of clothing items and accessories that are perfect for any wardrobe. Additionally, they offer great discounts on their products making them an invaluable resource when it comes to updating your wardrobe without breaking the bank. We highly recommend checking out the Meidilight website if you're looking to find some stylish pieces at affordable prices!
The MeidiLight website is a great resource for those looking to learn more about meidilight and all of its wonderful benefits. Not only will you find plenty of information on the many ways that meidilight can improve your health, but also you'll be able to purchase high-quality products directly from their store. Whether it's energy supplements or exercise equipment, they've got everything you need to get started with meidilight. So what are you waiting for? Check out the MeidiLight website today and start improving your life!