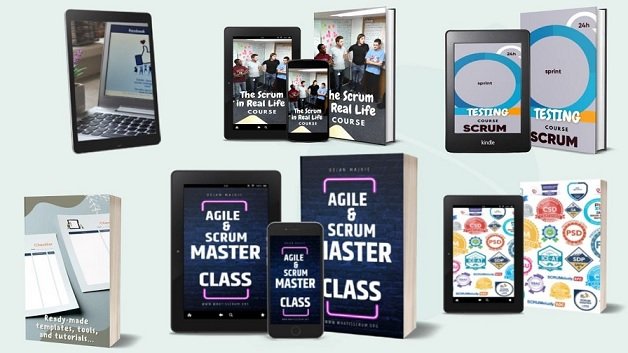 Introduction
In the ever-evolving landscape of project management and software development, Agile methodologies have become a cornerstone for delivering value rapidly and efficiently. As organizations across industries embrace Agile practices, professionals with expertise in Agile frameworks are in high demand. One certification that stands out in the Agile community is the Disciplined Agile Senior Scrum Master (DASSM) certification.
The Power of Agile and Its Impact:
Agile methodologies have revolutionized how projects are managed, fostering adaptability, collaboration, and continuous improvement. Particularly Scrum has grown in popularity due to its disciplined yet adaptable method of handling challenging work. Your ability to maneuver through this dynamic environment as an Agile practitioner can be a priceless asset to any organization.
Enter DASSM Certification:
Before beginning on the DASSM journey, a solid foundation in Agile practices is required. This foundation is laid by the DASM certification(Disciplined Agile Scrum Master), which provides individuals with essential knowledge of Agile principles, Scrum methodology, and team dynamics.The DASSM certification (Disciplined Agile Senior Scrum Master) honors Agile experts who have demonstrated a thorough mastery of Agile concepts, methodology, and practices. This advanced certification goes beyond the basics, delving into intricate scenarios, leadership responsibilities, and the intricate interplay of Agile within the larger business context.
Benefits of DASSM certification
DASSM, or the Disciplined Agile Senior Scrum Master certification, can significantly boost your agile career by enhancing your skills, expanding your knowledge, and opening up new opportunities. Here are some ways in which DASSM can help accelerate your agile career:
1. Expertise in Advanced Agile Practices: DASSM goes beyond the fundamentals of Agile and Scrum by focusing on advanced practices and techniques. It equips you with the knowledge and skills to implement Agile methodologies in complex enterprise environments. This expertise makes you highly valuable to organizations that are undergoing Agile transformations or dealing with large-scale projects.
2. Leadership and Coaching Abilities: As a Senior Scrum Master, you play a crucial role in guiding Agile teams and facilitating their success. DASSM provides you with advanced leadership and coaching skills to mentor and empower teams, product owners, and stakeholders. This enables you to effectively lead Agile initiatives and drive organizational change.
3. Scaling Agile Effectively: DASSM equips you with the tools and strategies to scale Agile practices across multiple teams and projects. You gain a deep understanding of Agile program management, portfolio management, and governance, allowing you to navigate the complexities of scaling Agile and aligning it with business objectives. This expertise positions you as a key driver of Agile adoption within your organization.
4. Problem-Solving and Decision-Making: DASSM emphasizes a disciplined and data-driven approach to problem-solving and decision-making. It will teach you advanced approaches like value stream mapping, lean issue solving, and Agile testing. These abilities allow you to detect bottlenecks, optimize processes, and make sound decisions that provide value to the organization.
5. Increased Marketability: Obtaining the DASSM certification enhances your professional credentials and distinguishes you as an expert in Agile practices. It demonstrates your commitment to continuous learning and improvement, making you highly marketable to employers seeking Agile professionals. The demand for Agile expertise is growing across industries, and holding the DASSM certification can significantly boost your chances of landing rewarding job opportunities.
6. Career Advancement: With the DASSM-certification, you can pursue more senior roles in Agile project management, Agile coach, or organizational change management. These positions often come with increased scrum master responsibilities, leadership opportunities, and higher remuneration. DASSM provides you with the skills and knowledge you need to take on these tough tasks and grow your Agile career.
Conclusion
The Disciplined Agile Senior Scrum Master (DASSM) certification might be your passport to a meaningful and fulfilling career in an Agile-driven environment. It's more than simply a certification; it's a declaration of your passion to develop Agile practices across organizations. The DASSM certification lays the road for your Agile career like Disciplined Agile coach and Disciplined Agile Value Stream Consultant, to fly to new heights, whether you want to take on more leadership roles, boost your marketability, or become an Agile thought leader.
Vivek is a published author of Meidilight and a cofounder of Zestful Outreach Agency. He is passionate about helping webmaster to rank their keywords through good-quality website backlinks. In his spare time, he loves to swim and cycle. You can find him on Twitter and Linkedin.