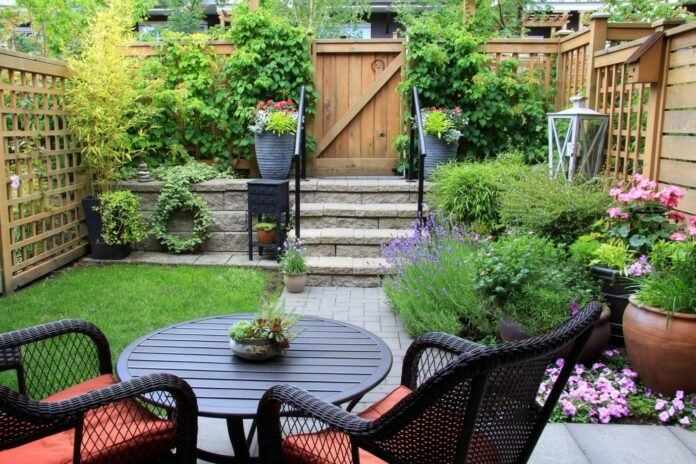 Did you know that the average American spends $500 per year on landscaping?
While this is a substantial amount of money, it boils down to less than $20 per month. When you compare this to the value you get in return, it's well worth spending the money.
Whether you're building your first backyard or are just looking for ideas on how to improve it, read below for some tips on how to design a backyard.
1. Consider Your Needs
When designing a backyard, make sure that it meets your needs and those of other members of your family or household.
For example, if you have children who play sports, include some open space for them to practice on. If you like gardening, make sure that there's plenty of room for plants and flowers. If you're an avid cook or entertainer, consider adding an outdoor kitchen.
2. Start With an Idea
Before getting into the details of how to design a backyard, it's important to first define what kind of space you want.
Do you want an outdoor area where you can relax? Or maybe you want a space that can be used for entertaining guests?
Once you have a few backyard ideas, it's time to get into the nitty-gritty details. This is where your imagination will come in handy as you plan out different features and elements that will make up your backyard design.
3. Think About the Landscaping
When you're designing your backyard, think about what plants will work best in your area.
If you live in a desert climate, for example, don't plant lots of ferns or other moisture-loving plants. If you have a lot of shade in your yard, don't plant lots of sun-loving flowers or shrubs that need direct sunlight.
If you're not sure what plants will work best in your area, talk to a local gardening expert or visit your local nursery. They can help you figure out which plants are best suited for your climate and soil conditions.
4. Add Seating and Lighting
The first thing you should do when designing your backyard is to determine how much space you want to devote to standing versus sitting. A cozy corner with a fireplace can easily become the focal point of your outdoor living space, while a collection of chairs in varying styles offers an option for lounging or entertaining.
You may also want to consider adding some lighting. This can be as simple as a string of fairy lights, or something more elaborate, like solar-powered lights with motion sensors that turn on automatically when people walk by.
If you want to add some storage to your space, you can view these sheds for sale.
These Ideas Will Help You Design a Backyard You Love
The key is to consider everything, find inspiration, and get started.
Remember, you and your family will live in this backyard, so think it through before zoning out on all of your ideas. Hopefully, these tips will help you garden design a backyard for your needs. 
Don't forget to browse our site for more advice on home, travel, health, and more.
Vivek is a published author of Meidilight and a cofounder of Zestful Outreach Agency. He is passionate about helping webmaster to rank their keywords through good-quality website backlinks. In his spare time, he loves to swim and cycle. You can find him on Twitter and Linkedin.