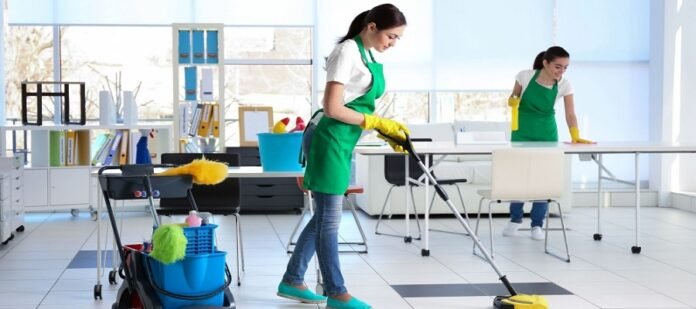 If you have a cleaning business, you should make sure to have bulk cleaning supplies, quality cleaning tools, and cleaning chemicals on hand. Having the right supplies will help you provide your clients with the cleanest space while minimizing the time and effort it takes to properly clean and complete the job.
Bulk Cleaning Supplies
There are several benefits of purchasing bulk cleaning supplies for your cleaning business. The number one reason you should consider buying in bulk is to save money. When you buy in bulk, you will typically get a lower price than buying supplies individually. Saving money on supplies will positively impact your company's bottom line.
In addition to getting a lower price per unit, you will benefit from having plenty of your most-used supplies on hand. When you are less likely to run out of an item used frequently, you will be able to focus more on your business and the current cleaning job. Ordering in bulk will allow you to spend less time shopping for supplies or ordering them from your vendor.
Cleaning items to consider buying in bulk include:
Microfiber cleaning cloths
Terry cloths or rags
Microfiber flat mops
Wet mop heads
Dusting mitts
Drop cloths
Bar rags
Sponges
By purchasing these items in bulk, you can also spend less time cleaning your cleaning supplies. For example, you can use a rag until it is dirty, then get a fresh rag. You will not have to stop and clean the dirty rag while on the job site to continue cleaning.
When the job is complete, simply take the dirty items to be cleaned. If any of the items are too dirty or stained, they can be recycled or thrown away. Having stock on hand while being able to dispose of unusable cleaning supplies will give you peace of mind.
Cleaning Tools
The cleaning tools that you purchase for your cleaning business will also impact your bottom line. Choosing quality cleaning tools will not have to be replaced as often as low-quality ones. Quality cleaning tools are less likely to break or break down after repeated use.
Quality cleaning tools that you should consider purchasing for your cleaning business include:
Rubber gloves
Vacuums
Mop and bucket
Extendable duster
Broom and dustpan
Depending on your cleaning business's specialization, you might also want to purchase specialty cleaning tools. Items like cleaning carts and carpet cleaners can make each job easier to complete.
Cleaning Chemicals
Does your cleaning business advertise the use of specific cleaning chemicals? When cleaning companies use all-natural cleaning products or guarantee a level of sanitization, they can target a specific market. The chemicals used for cleaning will make a big impact on your business and the way you market it.
Cleaning chemicals that you should consider for your business include:
All-purpose cleaner
Glass cleaner
Bathroom cleaner
Wood cleaner or polish
Stainless steel polish
Spot cleaner for stains
When using multipWhen using multiple chemicals to clean, make sure that you and your employees are properly protected. It is important to wear cleaning gloves while handling chemicals. Chemicals should never be mixed and should always be labelled. 
How to Purchase Items for Your Cleaning Business
You can do two things to make purchasing items for your cleaning business fast, easy, and cost-effective. The first thing you should do is come up with an inventory list. The second thing you should do is find a bulk cleaning supply vendor to purchase your supplies.
An inventory list will help you pinpoint the exact tools, supplies, and chemicals you need. The ordering process will be easier once you know exactly what to purchase. When you can easily see which items are running low, you will be able to replenish them before you run out. If your inventory is kept up to date, your business will operate more efficiently.
The vendor you choose can make recommendations on which products work best for your businesses' needs. Work with a vendor who offers bulk supplies at wholesale prices. Purchasing your supplies in bulk allows you to keep your costs low while preparing for your next job.
Now that you know which items you must have for your cleaning business and how to order them, you will be able to run an efficient and successful cleaning company.
Read & write about home and real estate topics: home write for us
Vivek is a published author of Meidilight and a cofounder of Zestful Outreach Agency. He is passionate about helping webmaster to rank their keywords through good-quality website backlinks. In his spare time, he loves to swim and cycle. You can find him on Twitter and Linkedin.