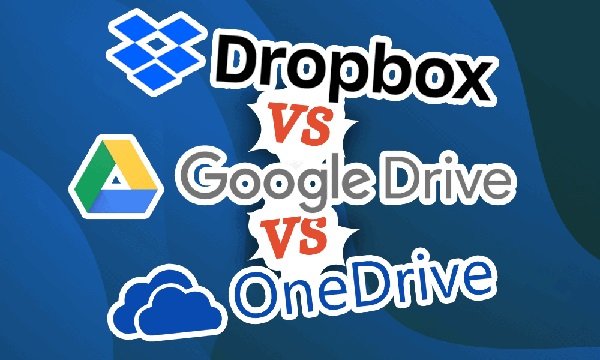 Instead of storing all of our documents and files on our computers, phones and additional external hard drives, most people are now using cloud storage.
Cloud storage allows users to upload and access data and files in an off-site location that they can only access with an internet connection. These off-site locations are usually run by trusted providers that host, manage, secure and maintain the servers that ensure everyone can access their individual data whenever they need it.
Cloud storage has become a great cost-effective and scalable alternative to using hard drives and storage networks. A computer can only store a certain amount of data before users run out of storage. On-premise storage is also more perceptible to damage, loss and theft.
For organizations that deal with a lot of data, traditionally they would build and maintain their own SANs (storage area networks) to store all data and files. But this is expensive, not only to maintain but as a company grows so does its data meaning companies need to constantly invest in adding servers and infrastructure to meet demands.
This is why more companies are being suggested to make the move to the cloud with the help of a Managed IT Services Company. There are varying levels of cloud storage solutions but the two most common and popularly used for personal and businesses are OneDrive and Google Drive.
Previously known as SkyDrive, OneDrive was released in 2007 as a cloud storage system made for people to share and synchronize files in the cloud. Microsoft soon added the ability to upload images and videos as well. Now the platform is one of Microsoft's biggest assets in ensuring collaboration.
Google Drive came later, released in 2012 but it quickly became a popular cloud storage platform for users because of its integration with Gmail. Now both platforms do pretty much the same thing but depending on your needs, one will be a better fit.
Let's break down the differences by first looking at the similarities between the two platforms.
Similarities
For starters, both platforms allow users to sync and back up local data from one device to the cloud space so that it is available on all other devices that have access to the account. This is made easier by the fact that both are cross-platform compatible with Windows, Mac, Android and iOS.
Both OneDrive and Google Drive have features for collaboration. Users can have personal storage and also shared drives so that others with access can work on the same files in real-time. This works even better if users are using the platforms integrated apps such as Google Docs, Sheets and Slides and Microsoft Office apps.
Finally, one of the most important things is that both platforms have free and paid cloud storage space that can be increased or decreased at any time to suit your needs whether it's for personal or business reasons.
Differences
Where the platforms differ is what will make either a better pick for you. According to TechQuarters, a reliable IT support company, you need to be looking at features, security and price to really make a decision.
For features, OneDrive is better with sync speeds with its block-level replication file sync technology. The platform is also superior when it comes to file-sharing capabilities with the ability to share link passwords, expiration dates and download limits.
Google Drive offers better mobile file backup features with the ability to store contact lists, calendar events and media files. A nice additional feature that Google Drive has is that it uses AI to predict what the user may be looking for and display relevant results making it faster to find what you're looking for.
When it comes to security, this can be a big factor for users who are dealing with more important information and can't risk a data breach. No platform is perfect but in comparison, OneDrive is the better pick. OneDrive is slightly more advanced with its security features and has better security verification. Office 365 Consulting providers consider this a big selling point for businesses looking for a cloud storage solution.
And finally – Price. When it comes to value for money OneDrive is the superior option. Both have free options but when you start comparing prices per GB, OneDrive is cheaper and offers more cloud storage for businesses with a subscription version that offers unlimited storage.
In conclusion, both are great cloud storage platforms but when it comes to security, storage and price OneDrive would be the better option. Google Drive has some fun features and is easy to use for a user that doesn't need a lot of space and isn't dealing with sensitive files and data. For businesses, especially those already using Microsoft's products and services, OneDrive offers more for less and will significantly help with collaboration while keeping the data secure.
Vivek is a published author of Meidilight and a cofounder of Zestful Outreach Agency. He is passionate about helping webmaster to rank their keywords through good-quality website backlinks. In his spare time, he loves to swim and cycle. You can find him on Twitter and Linkedin.