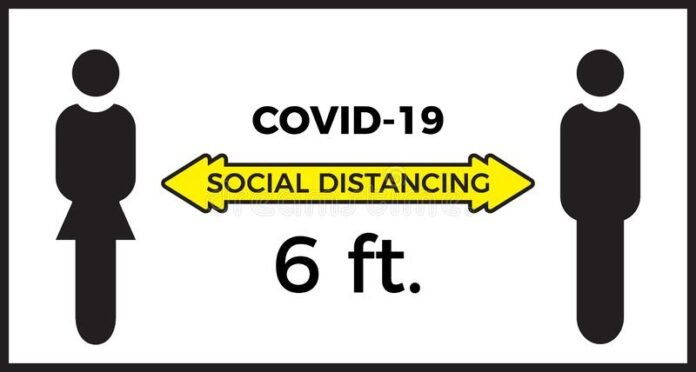 More than 98 million COVID-19 cases have been reported since the pandemic struck.
Social gatherings have never been the same since the first case. The pandemic has forced people to observe social distancing and other measures to curb the spread. Everyone looking forward to holding a social event must take the necessary precautions, or rather, face the wrath of the law.
But don't worry if you have not interacted with your family for a long time. You can still throw a family event safely, provided that you observe social distancing and other precautions. Here are a few tips to guide you.
1. Choose the Right Venue
The venue of the family event will determine how safe you will be during the party. So, find out the number of family members who will attend first so that you can make an informed decision. If the attendees are many, then it will make sense to arrange an outdoor event.
Don't invite many people either if your house or the venue is small.
You can decide to outsource event planners when throwing a party in the winter. But before then, you should communicate with the other family members to check if they are okay with the decision.
2. Maintain a Clean Environment
Observe hygiene, whether you will be holding the party in an indoor or outdoor environment. A clean environment will keep the virus at bay and set the right mood for the event.
You can keep the venue clean by cleaning and disinfecting the surfaces and improving the ventilation systems. The sanitizers you use should have at least 60% alcohol to offer the best disinfecting results.
3. Protect Yourselves
Every person attending the family party should protect themselves. Surface disinfection will not be enough if you don't protect yourselves. Make sure that every person has a mask on and hand gloves when possible.
Use the disposable food packages too, and avoid the self-service food option. The right protection measures will keep everyone self.
4. Prepare for Those Who Get Sick
You should have a well-thought plan of how you will handle the cases of those who become sick. Whether it's an accident or a COVID-19 symptom, you should be ready to handle anything.
You can have ready contact with your medical practitioner or a transport manager for quick transportation. Nevertheless, you should quickly isolate the family members who show the symptoms of Covid 19.
5. Plan and Communicate Well
A family get-together is an important gathering that you wouldn't want to miss. As a family, you should start planning early to reduce inconveniences.
Communication is an important aspect of planning. Reach out to your preferred event planners, photographers, florists, and other service providers early enough. Remind them too as the event approaches to ensure that they still remember the occasion.
Enjoy Your Socially Distanced Family Event
The above tips will help you arrange a safe family event. The key is to ensure you protect yourself and that everyone is comfortable during the event. If possible, you can make sure that the social distancing party is short but fun. Feel free to read our other articles in the blog and write for us too. We accept articles on business, sports, casino and gambling, tourism, health, beauty, and technology. We publish breaking news too.
Meidilight is a great website for anyone who loves discovering new trends and staying in touch with the latest fashion. The website offers a wide range of clothing items and accessories that are perfect for any wardrobe. Additionally, they offer great discounts on their products making them an invaluable resource when it comes to updating your wardrobe without breaking the bank. We highly recommend checking out the Meidilight website if you're looking to find some stylish pieces at affordable prices!
The MeidiLight website is a great resource for those looking to learn more about meidilight and all of its wonderful benefits. Not only will you find plenty of information on the many ways that meidilight can improve your health, but also you'll be able to purchase high-quality products directly from their store. Whether it's energy supplements or exercise equipment, they've got everything you need to get started with meidilight. So what are you waiting for? Check out the MeidiLight website today and start improving your life!