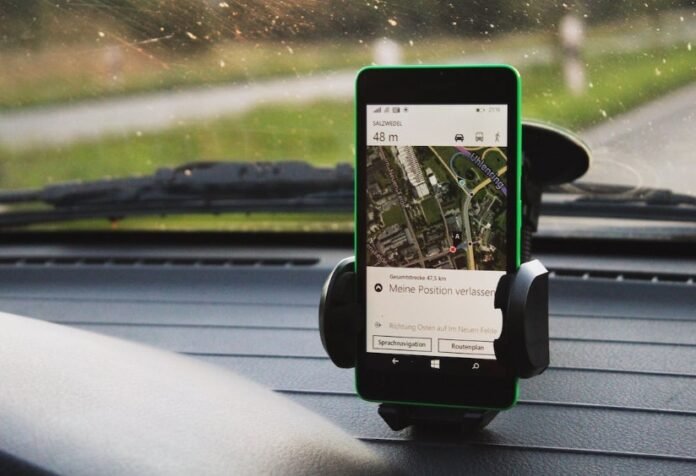 In the fast-paced trucking world, efficient navigation is critical for drivers to successfully reach their destinations while navigating through diverse terrains and challenging road conditions. With the advent of advanced GPS technology, many navigation systems and truck maps have emerged, each claiming to be the best for truckers.
However, not all navigation systems and maps for trucks are created equal, and choosing the right one is essential for maximizing productivity and ensuring safety on the road. This article will help you choose the best truck navigation system by comparing and contrasting the market's leading rivals and highlighting their respective features, benefits, and limitations.
The Importance of Truck-Specific Navigation Systems
Standard navigation systems may suffice for ordinary vehicles, but they often need more crucial information relevant to truck drivers.
Commercial trucks have specific height, weight, and size restrictions, making it essential for drivers to have navigation systems that can route them appropriately to avoid low-clearance bridges, weight-restricted roads, and narrow streets.
Truck-specific navigation systems consider these factors, allowing drivers to plan their routes confidently.
If you are in the market for a truck GPS, consider the following options:
1. Rand McNally OverDryve 8 Pro
The Rand McNally OverDryve 8 Pro is a top contender in the market for truck GPS navigation systems. It has an 8-inch HD screen, a comprehensive truck routing database, and live traffic updates.
One of its standout features is its compatibility with Android apps, turning it into a versatile device that serves as a GPS and a tablet. The OverDryve 8 Pro also boasts a built-in dashcam and Bluetooth connectivity, enhancing its functionality for truckers.
2. Garmin DezlCam 785 LMT-S
Garmin has long been a reputable name in the GPS industry, and the DezlCam 785 LMT-S is a testament to their commitment to providing reliable navigation for truck drivers. Equipped with a 7-inch display, it offers truck-specific routing, trucking points of interest, and custom route shaping to ensure the best possible journey.
A unique feature of the DezlCam 785 LMT-S is the built-in dash camera that records the road while providing navigation assistance, adding an extra layer of safety for truckers.
3. TomTom Trucker 620
TomTom's Trucker 620 offers a sleek, user-friendly design with a 6-inch screen. This GPS provides accurate traffic information, alternative route suggestions, and lifetime map updates.
Additionally, the Trucker 620 allows drivers to input their truck's dimensions, weight, and cargo to generate suitable routes tailored to their specific needs. With real-time traffic and weather updates, truckers can efficiently plan their journeys while avoiding unnecessary delays.
4. Magellan RoadMate 5375T-LMB
The Magellan RoadMate 5375T-LMB is another noteworthy GPS for truckers. With a 5-inch display, it may be smaller than some competitors, but it doesn't lack features.
The device offers customizable truck routing based on height, weight, length, and hazardous materials, enabling drivers to avoid unsuitable roads. It also provides lifetime map updates and traffic alerts, keeping drivers informed of the latest road conditions and potential detours.
5. ProClip USA Mounts
While not a standalone navigation system, ProClip USA Mounts deserves mention as an essential accessory for truckers. These mounts securely hold your smartphone or GPS device, ensuring it remains visible and accessible while driving.
ProClip offers custom mounts for various truck models, ensuring a perfect fit. Coupled with a reliable navigation app, this mount can transform your smartphone into an effective truck GPS navigation system.
Key Takeaways
Selecting the best navigation system for a truck requires careful consideration of the features, benefits, and compatibility with your specific needs.
The Rand McNally OverDryve 8 Pro, Garmin DezlCam 785 LMT-S, TomTom Trucker 620, and Magellan RoadMate 5375T-LMB all stand out as top choices in the market, offering comprehensive truck-specific routing, traffic updates, and other valuable features.
Additionally, considering accessories like ProClip USA Mounts can enhance the overall navigation experience for truckers. Remember, investing in a reliable truck GPS navigation system is a convenience and a safety measure that ensures you reach your destination efficiently and without unnecessary detours or obstacles.
Vivek is a published author of Meidilight and a cofounder of Zestful Outreach Agency. He is passionate about helping webmaster to rank their keywords through good-quality website backlinks. In his spare time, he loves to swim and cycle. You can find him on Twitter and Linkedin.