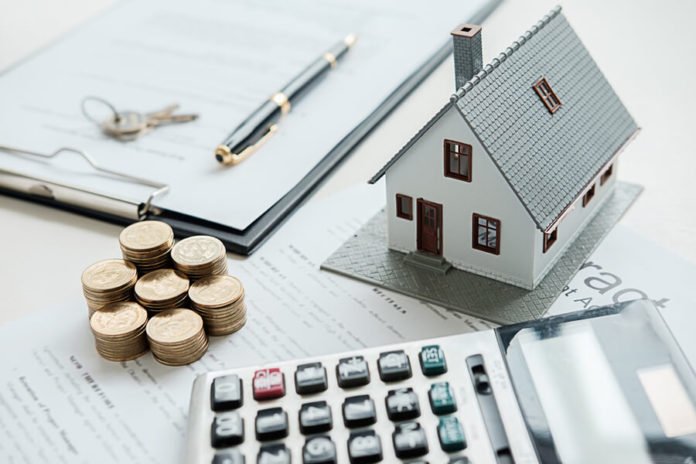 There's no doubt that Australians are spoilt for choice when seeking a loan. One financial product that more and more Aussies are taking advantage of is the short-term caveat loan (sometimes also referred to as an 'unregistered second mortgage' or an 'equitable mortgage'). While perhaps not as common, it's an important type of loan to be across, as it can be a useful source of funds for personal or business use.In this article, we'll be taking a look at the advantages and key benefits of a short-term caveat loan and how fast caveat loans can help you conquer personal or business-related cash flow challenges.
Though before we start to unpack the benefits of a short-term caveat loan, it's important to understand what a caveat loan is.
The first thing to understand about caveat loans is that they are not like normal mortgage loans, as a caveat can be lodged on title immediately, and enable a loan to be funded in a matter of days from application.
You must first own a property in order to take out a caveat loan against it. A caveat operates like a form of injunction, which means the caveat is lodged on the title behind your existing mortgage (no consent is required from your bank to do so). This means that caveat loans are very fast to obtain.
The amount you can apply for with a caveat loan is dependent on how much equity is available in your property. Also, keep in mind that the caveat prevents the borrower from settling the sale of the property without repaying the loan.
Now that a caveat loan has been explained, here are some advantages of a short-term caveat loan:
#1 – The application and approval process is faster
Short-term caveat loans are about speed and simplicity. So, if you need the money fast, a short-term caveat loan may be worth considering. While time spans depend on the lender, short-term caveat loans are often processed and approved within a day or so. This is because short-term caveat loans can be lodged on the first mortgage title immediately, which means you get access to the money sooner. This is great news if you're facing time restraints, which is often the case for borrowers who need funding for personal or business use.
#2 – You can apply for a short-term caveat loan online
More and more, Aussies love being able to have the convenience of applying for short-term caveat loans online. This is super convenient as you can do the entire process from the comfort of your own home, 24/7.
Top tip: To help speed up the application, make sure you have all the documentation the lender requires on hand before you apply for the loan.
#3 – Loads of supporting documentation is not required
Short-term caveat loans require less paperwork than other more conventional loan types. This helps simplify and streamline the process as well as making the application and approval times much faster.
#4 – Short-term caveat loans have multiple uses
Short-term caveat loans are often appealing when funds are required quickly. Some common examples include:
· 'Bridging the gap:' There is usually at least a 30-day settling period once a property is sold before the actual sale is finalised. Many property owners need to have another house lined up, ready to move into once their previous home has settled, but without sufficient cash flow, this can often be difficult (and stressful!) In this common instance, short-term caveat loans 'bridge the gap' between selling an existing home and purchasing the next property. Once the sale of the previous home has gone through, the funds provided by the equity in that property can then be used to pay out the short-term caveat loan.
· Home renovations: Short-term caveat loans are also commonly used to complete home renovations and general home improvements – particularly right before selling their home to help optimise the sale price.
· Business use: Short-term caveat loans are increasingly being used for business purposes. In this instance, short-term caveat loans are often used to smooth out cash flow and help keep operations move forward more efficiently. Similarly, businesses often receive large tax bills that can take a huge bite out of the business's funds. A short-term caveat loan can be used to cover the tax bill so business cash flow remains liquid. Short-term caveat loans might also be used to purchase stocks and products for the company, or to cover a time lag between doing a job, and waiting for an invoice to be paid.
#5 – Short-term caveat loan terms are usually very flexible
The good news is, short-term caveat loan terms are renowned for being flexible in their terms, with terms usually ranging from 3 months up to 3 years. Go online and get full details of usda loans map and short-term caveat loan.
Meidilight is a great website for anyone who loves discovering new trends and staying in touch with the latest fashion. The website offers a wide range of clothing items and accessories that are perfect for any wardrobe. Additionally, they offer great discounts on their products making them an invaluable resource when it comes to updating your wardrobe without breaking the bank. We highly recommend checking out the Meidilight website if you're looking to find some stylish pieces at affordable prices!
The MeidiLight website is a great resource for those looking to learn more about meidilight and all of its wonderful benefits. Not only will you find plenty of information on the many ways that meidilight can improve your health, but also you'll be able to purchase high-quality products directly from their store. Whether it's energy supplements or exercise equipment, they've got everything you need to get started with meidilight. So what are you waiting for? Check out the MeidiLight website today and start improving your life!