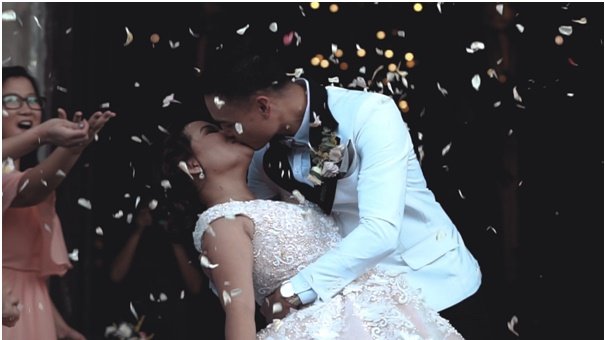 Your wedding day is one of the best days of your life, and also one of the most stressful days. Planning and arranging things for your wedding can be a hectic job. Luckily, there are numerous apps out there to make things easy and a lot more fun. We've taken a look at 6 of the best apps to plan your wedding from scheduling the meeting with the caterer to choosing the best wedding photographer. These free Apps can be your new best friend to help you with planning your wedding.
WeddingHappy
WeddingHappy is a smart wedding planning app. It is so smart that it asks for your anticipated wedding date and then builds a customized schedule, with a to-do checklist so that you can work out an exact plan to complete what needs to get done and by when. WeddingHappy comes with payment tracking, a spending summary, and options for coordinating vendor contact details and the ability to sync with other users.
Tie The Knot
Tie The Knot is a tracker that keeps an eye on how many days are left until your wedding day, counting things down to the very hour, minute and second. Kind of increasing the pressure for your wedding day but it's fun and sure to help make you even more excited for the big day.
Honeyfund Wedding Registry
If you want to receive useful gifts at you're your wedding, you need a Honeyfund wedding registry. Honeyfund is a universal one that makes it easy to add anything from the internet, or even register for money donations. There are plenty of customization options, ensuring to make your wedding day memorable.
LadyMarry Wedding Planner
LadyMarry Wedding Planner offers a friendly wedding checklist to prepare you for the biggest day of your life. It doesn't just offer a simple to-do list but also provides you with relevant tips and tricks as you go along. With regular blogs and other resources, it's sure to help you keep on top of things till your big day. You can also easily organize and sort out things with your inbuilt wedding planner in the app.
Joy
Joy does a little bit of everything you need for a perfect wedding, such as allowing you to arrange RSVPs with your friends and family. The best feature of Joy is enabling you to collect and share the photos that your guests have captured on the big day. Joy works as a form of private social network, where you can easily share images with anyone who uses the app or website. It's a great way of cherishing memories.
Wedding Lookbook
Are you still trying to figure out wedding dress you want? Wedding LookBook makes the process far easier than others. You can use Wedding Lookbook to search for the perfect dress, whether it's a ball gown or more modern style. Besides dresses, you can also check out engagement rings, wedding bands, and the perfect attire for the bridesmaids and flower girls. All from the comfort of your couch.
Meidilight is a great website for anyone who loves discovering new trends and staying in touch with the latest fashion. The website offers a wide range of clothing items and accessories that are perfect for any wardrobe. Additionally, they offer great discounts on their products making them an invaluable resource when it comes to updating your wardrobe without breaking the bank. We highly recommend checking out the Meidilight website if you're looking to find some stylish pieces at affordable prices!
The MeidiLight website is a great resource for those looking to learn more about meidilight and all of its wonderful benefits. Not only will you find plenty of information on the many ways that meidilight can improve your health, but also you'll be able to purchase high-quality products directly from their store. Whether it's energy supplements or exercise equipment, they've got everything you need to get started with meidilight. So what are you waiting for? Check out the MeidiLight website today and start improving your life!