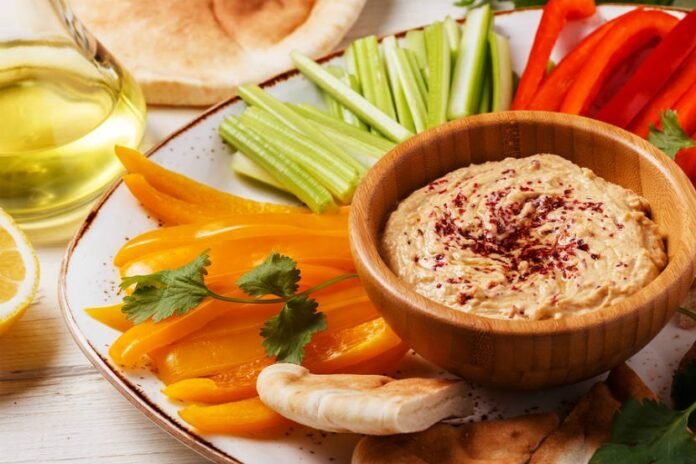 Snacking is an important part of our everyday lives and helps us reach the next meal with a sense of comfort. But unfortunately, people who have diabetes have to be very cautious of what they consume because they have to be watchful of their blood sugar levels even while having a snack. After all, if not careful, any type of food item can raise the blood glucose levels of a diabetic patient. However, to manage your blood sugar levels, a few healthy snack ideas will keep your blood sugar levels steady.
Simple guacamole
Ingredients:
2 avocados
1 small onion, finely chopped
1 clove of garlic, minced
1 ripe tomato, chopped
1 lime, juiced
salt and pepper to taste
This simple guacamole can be your new go-to comfort food. This is quick to make and very filling at the same time. The key ingredient, avocado, has a lower concentration of carbohydrates; therefore, it does not spike blood sugar levels. Moreover, they are high in fiber, which is another plus point, as foods with high fiber do raise blood glucose levels. The healthy fats in them may help you lose weight, which in turn can improve your insulin sensitivity. Furthermore, the other ingredients like garlic, onion, and lime juice are all very diabetes-friendly. You can enjoy this delicious guacamole with crunchy sliced cucumbers.
Tuna salad
Ingredients:
tuna
celery
red onions
greek yogurt
lemon juice
dijon mustard
salt and pepper
parsley
Salads are always a great snack as they are quick to make and packed with flavor. At the same time, they are rich in nutrients and healthy fats. This salad can be your knight in shining armor. Tuna is rich in omega-3 fatty acids, which might help people with diabetes by lowering inflammation and maintaining blood sugar levels stable. Moreover, it is mainly protein and relying on a high protein diet is always a good way to keep your blood sugar low. In addition to that, when you add unsweetened Greek yogurt into the mix, it becomes even healthier as it has twice the protein and half the carbohydrates of plain yogurt. So, it's a win-win situation for diabetic patients.
peanut butter and apple
ingredients
1 firm apple slices
2-4 tablespoons peanut butter (crunchy or creamy)
this short and sweet treat can be enjoyed during breakfast when you are short on time but craving for a filling snack that does not raise blood sugar levels. Peanut butter has always been our childhood favorite and brings back nostalgic memories of PB & jelly sandwiches. So, peanut butter paired up with apple slices can be a snack for on the go. Apples are filled with antioxidants that might even lower the risk of diabetes. Moreover, they are safe regarding the rise in blood sugar levels. Peanut butter can be a good source of magnesium, as people with diabetes type 2 have low magnesium levels. Additionally, it can also improve insulin sensitivity, reduce oxidative stress and help prevent inflammation.
Oatmeal with berries
Ingredients:
oats
almond milk
egg whites
sweetener
blueberries
This healthful snack can also be a breakfast favorite as oats have many health benefits. One of them is that they are high in fiber and can keep blood sugar levels low. Oats also contain β-glucan, which reduces glucose and insulin responses after meals. Moreover, berries are packed with antioxidants. The almond milk has heart-healthy monounsaturated fats that can help control blood glucose levels.
Spicy pumpkin seeds
Ingredients:
1 cup raw pumpkin seeds, rinsed and dried on a clean kitchen towel (4 oz)
1 tablespoon extra-virgin olive oil
1 teaspoon kosher salt or ½ teaspoon fine salt
1 teaspoon smoked paprika or chili powder
½ teaspoon garlic powder
¼ teaspoon cayenne pepper (up to ½ teaspoon if you like your food spicy)
This crunchy snack can be eaten while you Netflix and chill. This healthy snack can manage blood sugar levels because pumpkin seeds are known to be a high source of fiber. In addition to that, they have omega-3 and omega-6 fatty acids. They also have healthy fats that can help prevent type 2 diabetes and promote heart health. They can also be a source of proteins that can help stabilize blood sugar levels.
Celery sticks with hummus
6 celery stalks, washed and cut into 3" pieces
8oz hummus
4oz olives, chopped
4oz crumbled cottage cheese
This middle eastern staple, Hummus, can decrease your high blood sugar levels. As the key component of this healthy snack is chickpeas, which are high in protein and high fiber, which can help absorb the sugar from the starch and help keep your blood sugar levels stable. On top of that, the olives can keep the blood sugar stable to keep the cholesterol levels low. Moreover, half a cup of cottage cheese, which is one of the low-fat cheeses, contains many vitamins, minerals, and healthful fats that can control blood sugar. In addition to that, celery sticks belong to the group of non-starchy vegetables. This crunchy vegetable is oozing with antioxidants, flavonoids, and carotene that can aid in reducing the risk of inflammatory diseases like osteoporosis and arthritis as well.
Chia seed pudding
4 Tablespoons chia seeds
1 cup almond milk
½ Tablespoon sweetener of choice
¼ teaspoon vanilla extract, optional
Toppings of choice: fresh berries or fresh fruit, granola, nut butter, etc
This lip-smacking dessert is a hearty, healthy snack for people with diabetes. Chia seeds are high in dietary fiber, omega-3 fatty acids, and magnesium. Studies have shown that chia seeds' fiber content may help reduce insulin resistance and improve blood sugar levels.
Over and above that, unsweetened almond milk can help stabilize blood sugar. As people with diabetes are more prone to heart disease, it can also help with heart health due to the presence of Oleic acid in it. Oleic acid is the main fatty acid in almond milk, which can help manage healthy blood cholesterol levels and limit the risk of developing heart disease.
Vivek is a published author of Meidilight and a cofounder of Zestful Outreach Agency. He is passionate about helping webmaster to rank their keywords through good-quality website backlinks. In his spare time, he loves to swim and cycle. You can find him on Twitter and Linkedin.