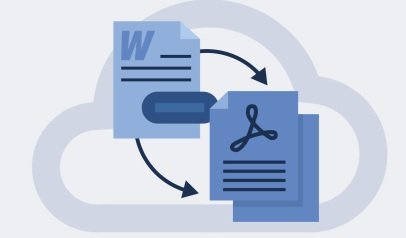 Linearization is how people can quickly access large online PDF documents in less time. According to PDFTron, a linearised file takes an average of 7 seconds to open while a non-linearized file takes an average of 17 seconds.
Rather than getting frustrated at how long a file is taking to load, users can download and view large PDF files seamlessly with linearized documents.
Are you thinking of how to linearize PDF files for a fast web view? Keep reading to find out.
Web Optimized PDF – An Overview
With the evolution of virtual learning, online PDFs keep gaining more popularity. However, readers want to access tons of information on time, save storage space and spend less on mobile data. This is possible when you linearise or optimize PDF files.
A linearised PDF file allows a byte-streaming server to download its content one page at a time and faster. This means readers can view the exact pages they want before the complete document downloads. It also solves the problem of spending a lot of time downloading files that will take up space and cost you more data.
Why Optimize For the Web?
It has become necessary to create linearized PDFs because users are looking for the best experience when accessing large documents online. Here are the benefits users get when information providers optimize PDF files.
Loads and displays faster.
Large documents are properly compressed without losing quality.
Files can easily be viewed and managed on low-storage devices.
Mobile data transfer cost is lower.
Requested pages are displayed before a download is complete.
Network interruptions have less effect on an optimized document during download.
How Does a PDF Editor Optimize Documents For the Web?
A PDF optimizer online helps you optimize esign documents for the web by compressing large files without losing quality. Unlike the "reduce file size" option in most PDF tools, optimize PDF tools allow you to optimise PDF online by: 
Removing incomplete or redundant data.
Using an RGB color model.
Inputting standard fonts and unembedding non-standard ones.
Using vector-based images or downsampling others.
Removing unnecessary links, bookmarks, and flattening form fields.
Using transparency settings.
All these will reduce the size of your document without compromising its original layout.
Linearizing
Linearizing PDF documents is essential for displaying them faster on the web. Linearization happens when a file's internal structure is distinctly changed by adding cross-reference (XREF) tables that locate individual objects required to render any page in the file.
A compatible PDF viewer has to identify a linearized file, receive the XREF tables and first page, and then pause a download. This way, random access to optimized files over the web is successfully obtained. And a reader's request will be prioritized and displayed.
For instance, a compatible viewer will send a request to the web server through an HTTP Partial Content request if a user moves to page 500 in a document. That way, the requested page will download first.
How to Know if a PDF is Web Optimized?
You can check if a PDF is web optimized on any PDF editor, but the processes differ.
To check:
Open your document in any rudimentary.txt editor
Check the file header.
Alternatively, you can check with Adobe Reader:
Open your PDF in Editor
Click on the file
Click on Properties
Go to the "description" tab
Check the "advanced" section to see if Fast Web View is enabled.
On other Editors, you can find it in "Properties" or the "general" section under the description tab. However, file corruption or incremental saving can stop you from accurately identifying linearized documents.
Wrapping Up
Remember, the reason for linearizing PDF documents is to display them faster on the web. When you prepare PDF files, properly compress them by removing redundant elements.
Also, you can optimize or check if your PDF documents are Fast Web View enabled with PDF Editors.
Use LuminPDF to compress, annotate, or merge PDF files.
Vivek is a published author of Meidilight and a cofounder of Zestful Outreach Agency. He is passionate about helping webmaster to rank their keywords through good-quality website backlinks. In his spare time, he loves to swim and cycle. You can find him on Twitter and Linkedin.