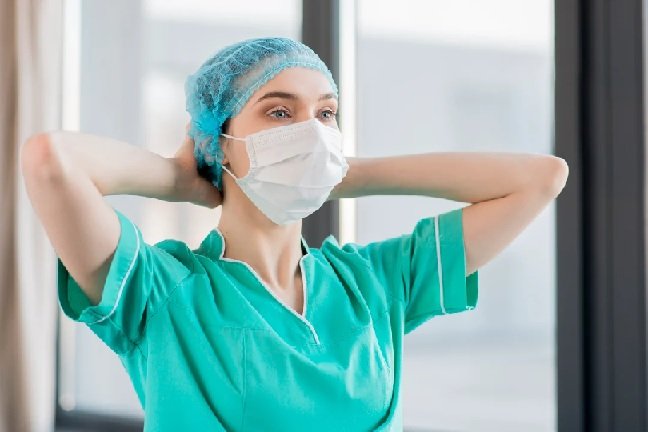 Nursing is a great career that is far more varied and interesting than people expect. To the general public, there is just one type of nurse. This nurse populates the media and is seen as caring and hardworking, but ultimately underpaid for what they do. In reality, there are so many nursing roles, from holistic carer ones to highly advanced positions that can earn well into the six figures. Nursing is a varied career path, and the best part is that it's far more straightforward than other career paths. You need to earn an academic qualification, earn your license, and then job hunt. In other career paths, you need to convince others that you know the skills you need to do a new job first, rather than just why you're right for the role.
This does mean that getting up to the top of the career ladder in nursing takes a lot longer, but you're helping others live better and are also improving patient outcomes, it's important to remember your work has a real, tangible legacy that most careers simply cannot offer.
If you love caring for others, want to work in healthcare, and want a career that is demanding, challenging, but oh-so rewarding, then nursing can be just what you're looking for. The road ahead is long, but with this guide, you'll understand what you'll need to do and how to make it your own.
First: A Primer into Nursing Levels
Every role has levels of seniority. In nursing, however, it's not just how long you've worked in your field, but also what academic qualification and license you can have. Understanding the general structure of the field will help you prepare and adjust your path accordingly.
Non-Medical Nursing Roles
Nursing is, overall, the caring focus of medical care. Doctors, physicians, and surgeons focus on the medical and science side of things, and nurses are there to care for the patient. That's why the first tier of nursing is entirely holistic.
The lowest level of a nurse is the Certified Nurse Assistant. This type of nursing role requires you to train for a few weeks on a recognized course and then earn a certificate that will qualify you to start looking for jobs. This role is entirely about the patient's dignity. CNPs clean patients and bedpans, and ensure their patients are comfortable and are, sometimes, just friendly faces to talk to. They work in care homes, hospitals, carer roles, retirement homes, and hospices.
The level up from this role is the Licensed Nurse Practitioner. This role requires you to complete a course that takes around six months on average. Once again, you'll need to pass a test after you graduate before you can start looking for new jobs. In this role, you'll take on more responsibility, may even manage other CNPs, and in some cases, may even give pre-dispensed medication to patients.
Medical nursing roles are advanced and require full degrees to earn your license. Though there are many specializations, there are overall only two more tiers you can work towards. The first of the medical nursing roles is the Registered Nurse. When the public thinks of nursing, this is the role that comes to mind. RNs make up the bulk of the medical industry and play a crucial role in the care and recovery of patients.
RNs work in all types of medical institutions – hospitals, clinics, schools, research companies, expeditions, and the list goes on. They either work under the next level of nurse, the Advanced Practice Registered Nurse (APRN) or under a physician, doctor or surgeon.
To become an RN, you'll need either a Bachelor of Science in Nursing or an Associate's Diploma in Nursing, which will be explained in more detail in the next section.
The final tier in nursing is the APRN. These are highly specialized nursing roles, and the level of autonomy and authority they have will depend entirely on where they live. In the United States, for example, some APRNs can own their own clinic and manage their own practice. In others, they must work under a physician and have that specialist sign off on everything they do as a nurse.
The state-to-state laws will change your career outcomes, so you must be aware of the rules in your state before you begin your nursing career.
Non-Nursing Nursing Roles
Nurses work in so many positions outside of healthcare, and it's important to know how you can transition your career to stay focussed. Priorities change, needs change, and even interests change. If you know how you can take your experience as a nurse and direct it into a new career path, then you'll be far more relaxed than those who make themselves feel stuck.
A few examples of non-nursing roles that you can take in your career as a nurse is as a researcher, policymaker, or educator.
Becoming a nurse educator, in particular, is a great way to take your experience and knowledge, continue to help society, and enjoy a different pace and work/life balance.
Working as a researcher, advocator, policymaker, and so on are all other ways to take your experience and education in new directions. The fact is, human health is one of the most important fields in the world and being an expert in it means many great career opportunities, even if you aren't working directly in patient care.
How to Become an RN
You don't need to work as a CNP or an LPN beforehand to jump into training. Working to become either option, is, of course, a great hands-on way to see if nursing is right for you if you're unsure, but it's optional. If you want to smash through the training and education requirements and make your way up to a dream position, then you can focus on earning your BSN or ADN right from the bat.
There are many ways to earn your RN qualification, however. The many different options are there to help more people find their way into nursing as a career.
The Associate's Degree in Nursing
Back in the day, the ADN was the only degree available for those who wanted to become a nurse. It was a two-year degree that taught you everything that you needed to know. As time went on, however, the demand for more highly trained and specialised nurses increased. This is partially due to the shortage of physicians but mostly due to how much healthcare has advanced in that time. That's why, today, the ADN is being phased out, and those who currently have an ADN-RN license are even being encouraged to earn the rest of the credits necessary for them to hold a BSN.
Just because it's being phased out, however, doesn't mean that there isn't merit. If you go in with the plan of earning your ADN so you can work as an RN and get the experience and higher pay (in comparison to other nursing roles, for example), then do it. So long as you plan to then earn the rest of the credits to earn your BSN in the next few years after the fact, you'll be on the right track.
The BSN
If you want the most straightforward and fastest way to become an RN, go for the BSN from the start. You won't need to go back and earn credits and can, instead, streamline your efforts all at once.
There are several different ways you can earn the BSN as well, giving you essential options to suit your situation.
The first is to earn the full degree on a full-time basis. There are campus-based options perfect for younger professionals who want the college experience while training to become a nurse. Those who haven't had much luck with keeping their schedule or using online learning tools are also prime candidates to earn the BSN on-campus in a full-time capacity.
For those who are working to support themselves and their families, and need flexibility or employment, there are part-time online degrees. These naturally take longer, and there will always be clinical training requirements you will need to be there in person to complete, but overall, this is one of the more accessible ways to approach your nursing education.
As for those who are interested in making a switch to nursing, consider the Accelerated BSN. The ABSN is usually an intensive program that aims to have you graduate and work sooner. It's only available to those who already have a bachelor's degree and, most importantly, several key prerequisite credits. If you don't have the necessary credits, you can earn them separately before you get started.
How to Become an APRN
You can work in many different positions, departments, and healthcare institutions as an RN. While you'll need some working experience before you can start your MSN to go on to become an APRN, that's not the only way you can learn and prepare for your career. Some roles are highly specialized, for example, so not only will you need to have worked as an RN for a certain period and have a BSN, but you'll also need to have worked in a specific setting. One of the examples where this will be the case is if you want to become a nurse midwife. Most programs that train nurses for this role require their students to have previously worked on a mother-baby unit or under a midwife. In general, however, you'll want to explore the different departments, areas of medicine, and even roles, so that you can get a first-hand understanding of your interests, passions, and goals.
The reason why you'll want to spend time exploring and learning more about the different areas of healthcare and even APRN roles is that the MSN is a specialized role. You won't just apply and earn an MSN. You'll go for an MSN-FNP program that will train you to become a Family Nurse Practitioner.
On average, it takes around two years to earn your MSN. Part of this will include clinic hours just the same as your BSN. Once you graduate, you'll then need to take the NCLEX exam in your state to earn your license. Only then can you start job hunting and using your network to help you get some exciting new opportunities.
As a nursing student, you may feel overwhelmed when it comes to preparing for the NCLEX exam. Thankfully, the internet offers an abundance of online nursing resources to make testing easier. From sample questions to helpful study guides and video tutorials on relevant topics, these websites provide valuable knowledge and guidance that can help you with test preparation.
Post-Graduate Certificate
There are so many reasons why a specialized nurse may want to earn a second degree or specialization. The good news is that you don't need to earn the full MSN to do it. If you are trained to become an FNP-APRN, for example, and decide that you want to open an emergency clinic, then earning an AGACNP post-master's certificate online is the best way to do it. You can learn more about the certificate here, but overall, know it'll train you in acute care that emergency nurses need to save lives and provide rehabilitative care for their patients.
How to Direct Your Career
You need to always investigate and explore your options. There are so many different roles and opportunities in nursing. You need to learn more about the roles, about what you need to get them, and what limits will be on your career based on your location. The specific rules and regulations that govern your career will depend entirely on the country or state you are located in. If there are more opportunities available to you after a move, then consider relocating from the start. Nursing is a highly regulated career, and no amount of talent is going to change what you legally can or cannot do. For the sake of your career and satisfaction, make sure where you live supports your ambitions. You can relocate across state lines or even across borders later, but the process can be complicated and take time.
Instead, try to work out a strategy now. This strategy can change and adapt, as you do, but having a clear vision will keep you focused and on track.
Vivek is a published author of Meidilight and a cofounder of Zestful Outreach Agency. He is passionate about helping webmaster to rank their keywords through good-quality website backlinks. In his spare time, he loves to swim and cycle. You can find him on Twitter and Linkedin.