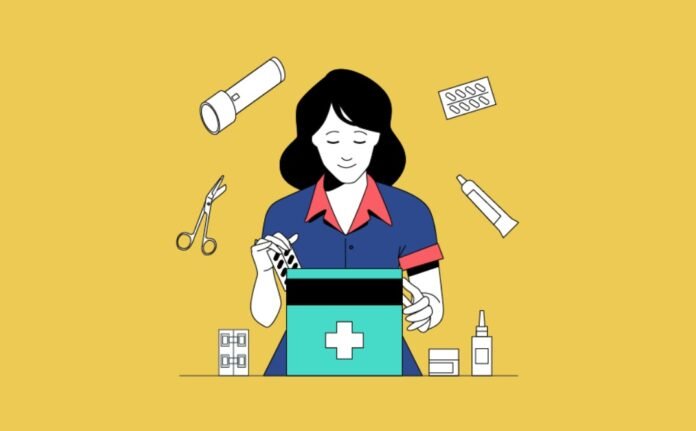 The healthcare industry constantly undergoes transformations with novel treatments, medicines, and ways to treat patients. In all this, the ease of accessing healthcare services has also been revamped. Previously patients had to book an appointment with the doctor and then visit the premises. However, today, we can book an appointment online and get a consultation as well as medicine at home via telemedicine.
In this article, we'll be exploring various facets of telemedicine, and try to give you perspective on the service and its associated apps in helping the common people.
What is Telemedicine?
Telemedicine also known as telehealth is an alternative to traditional healthcare. In this, the healthcare services provide consultation as well as medicine at the premise of the user without visiting a pharmacy or dispensary. It is carried out via the user using smartphones, desktops, or laptops.
There are several ways telemedicine services are provided which are:
Talking to the health practitioner on the phone or via video chat
Messaging using SMS, email, and secure file exchange
Remote monitoring to check your health at home
The process of ordering telemedicine is pretty simple. The user needs to make their account on a telemedicine platform. After that, the user is required to provide the prescription from the doctor to the platform. Based on that the user can order medicine online.
The process mentioned above is common in countries like India where you can purchase medicine even without a prescription. Alternatively, the user can order medicine via the process of telehealth which is:
Be prepared with your symptoms
Create a list of chronic conditions you have
Be ready with your medical record number
Make sure to have a reliable connection for a hindrance-free diagnosis
Mention all your symptoms to the doctor clearly
Answer each and every question correctly and best to your knowledge
Once the diagnosis is done, the appointed doctor will provide you with the medicines at your home along with the prescribed way of consuming them
Telemedicine – How did it start?
It may seem like a recent phenomenon, however, telemedicine dates back several decades ago if we start tracing back to its origin. Let's assess its history in brief:
In 1905, Willem Einthoven sent heart sounds between a hospital and his laboratory
In 1920, the Haukeland Hospital in Norway started a two-way communication of physicians with the ships for seafarers
In 1924, the first notion of telemedicine is released
In 1959, the University of Nebraska first used Telemedicine by creating a two-way channel between clinicians and university students via video communication
In the 1970s, Thomas Bird coined the term telemedicine which means "healing at a distance"
In the 1980s, radiologists showcase their full efficacy and efficiency by providing medical care using telemedicine
In 2020 during Covid-19, Telemedicine became the saving grace for the common population
Role of Telemedicine Healthcare Apps
The telemedicine and telehealth market is a growing one. In 2022, as per Markets&Markets, the estimated revenue created by the industry was close to $87.8 billion. This revenue is expected to reach $285.7 billion by 2027 with a CAGR of 26.6%.
Telemedicine along with the multitude of exceptional healthcare apps has been playing a major role to provide healthcare services. There have been several factors that have been catapulting the growth of telemedicine:
Access to healthcare for the elderly or geriatric population especially in rural areas
The intent to make healthcare services more accessible
Increase in the prevalence of chronic diseases and conditions such as diabetes, blood pressure, and similar diseases
Shortage of physicians in the healthcare community
Not only telemedicine has helped bridge the gap but it is proven to be a dependable solution for many people who can't access healthcare directly. It has made healthcare affordable and people can now get consultations from good & experienced doctors. People now have the option to diagnose their health issues early on and get medicines even if they are alone.
Renowned Companies and Apps Offering Telemedicine Service
With the increase in the number of healthcare software development services, the number of companies pitching in to provide telemedicine services is also increasing. Below, we have mentioned some of the best telemedicine services that are out there and can help you manage your health better. These are:
Teladoc
This is one of the leading telemedicine providers that is operating in the United States. It offers a range of services that include primary care services, mental health support, dermatology, and urgent care. The great thing about this incredible app is that it is accepted by multiple insurance companies.
MDLive
This is another popular service that is quite similar to Teladoc. It offers a hassle-free experience with certified doctors and therapists. MDLive has been used by millions of people with the range of services that it provides. Services such as primary care, urgent care, psychiatry support, and dermatology support.
PlushCare
PlushCare is known for providing high-quality virtual care. It lets you talk to a certified practitioner for primary care, mental health, and therapy with personalization. In the USA, the service is supported in almost 50 states. The application has received numerous great reviews from its users and is a great application to keep your health in check.
Benefits of Telemedicine
Telemedicine has several benefits for both patients and healthcare. We'll be providing both to get you a decent perspective.
From the Patient's Perspective:
Telemedicine allows patients to visit doctors from the comfort of their own homes without the hassle of visiting a doctor's clinic
It can be used for a quick appointment with the doctor in comparison to in-person appointments which are very time-consuming
It is less expensive in comparison to traditional appointment
It provides a private experience to the user
From the Healthcare Perspective:
Access to healthcare even for individuals living in rural areas
Scheduling an appointment is easy that reduces wait time for patients
Telemedicine appointments are convenient, time-saving, and cost-effective even from the service provider's perspective
From the perspective of chronic diseases, healthcare providers are capable of providing better and consistent care for issues such as diabetes, low blood pressure, etc.
Wrapping Up!
Telemedicine has turned out to be the saving grace for many people during the Covid-19 period. It has helped numerous people get treated in times when it was difficult for them to visit a doctor. Today, one can connect with tonnes of specialists and get several opinions within an hour. With telemedicine, the distance between healthcare providers and patients has definitely reduced. Also with the improving technology, there will be many more ways telemedicine will reach homes and places where it was impossible for doctors to reach on time.
Vivek is a published author of Meidilight and a cofounder of Zestful Outreach Agency. He is passionate about helping webmaster to rank their keywords through good-quality website backlinks. In his spare time, he loves to swim and cycle. You can find him on Twitter and Linkedin.