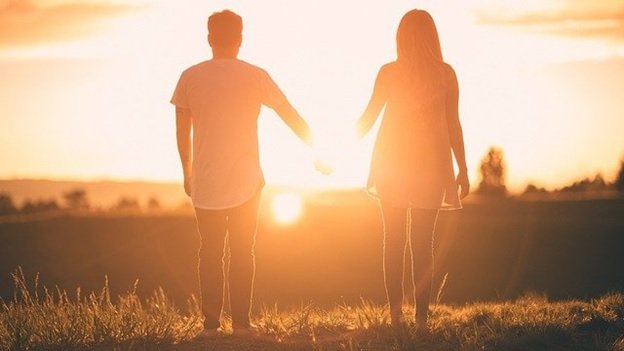 Regardless of whether you have been married for a long time or have recently started dating someone, a healthy relationship is always vulnerable to misunderstandings and lack of communication. Sometimes, one has to go the extra mile to make a relationship gain its lost charm.
While every relationship is unique, you can focus on improving intimacy, bond, and friendship. Here we have mentioned the best tips that can help improve your relationship:
● Improve Your Intimacy
Intimacy is the most important part of every relationship. No matter how much you both have fought after dinner, having an intimate time in bed will patch things up and calm you two again. Focusing on improving intimacy and the environment of the bedroom will cast an instant magic spell on your love life. Don't forget to get an adjustable bed base for more comfortable time at night.
Both of you should have a comfortable experience of getting intimate on the bed and growing your relationship for the better. Experts recommend that you should never go to sleep angry. Do whatever you have to do to process those negative emotions in a positive manner. Remember that the end goal is to fix the relationship not win the argument.
● Ask Something New
Communication is the first key to establishing a strong bond between you and your partner. After all, strong communication has always been the number one need for a healthy relationship. So when you talk about the same things every day, they begin to seem monotonous.
At times, two people often end up having nothing to talk about. As a result, differences begin to arise and they start growing apart from one another. Sometimes, it is best to start with different questions that can spark interest in a new conversation.
● Say 'Thank You' and Be Polite
Every relationship goes through a tough time in life when it gets harder to be appreciative of everything that your partner does for you. After all, it can become much harder for the partner to meet your needs. Especially if you're not the breadwinner of the house yourself, your partner will crumble with the financial burden.
Here, taking a step back and killing your ego for a while, learning to say thank you will sort things out. Even if you can show gratitude for a little thing that has been brought to the table, it will eventually plant a smile on your partner's face.
● Plan a Monthly Date Night
Between your busy schedules and responsibilities, the easiest way to stay together is to plan a monthly date night. Especially if it's been long, a monthly date night will allow you both to talk about life and different experiences.
Whether you want to discuss spicing up your relationship or watching a Nextflix series, a date night and good food will put you both in a good mood. A date night a month can make things better than your expectations.
● Schedule a Check-In
Scheduling has never been sexy and appealing to anyone out there. However, keeping a check-in of your relationship can help you both move at the same peace with each other. However, this shouldn't let annoyance come in the way when one of the two starts getting too intrusive about the other person's life. Individuality is also important and knowing your boundaries is a must.
A check-in will help you both discuss the fights that have occurred lately and come up with the right solutions for them.
● Let Go of The Past
Everyone has a past and letting it go is the best way to move on in life. Especially when two people are at the beginning stage of their relationship, problems can become hurdles in the growth process. However, once a problem has been solved or a bad memory has been erased, neither of them should become a hurdle in the future.
Not letting go of the past makes it harder for anyone to move on in life and have a secure future with their loved ones. So now is the time to let go of your past and see how it will declutter your mind.
● Be Affectionate
From indulging in more than just a little PDA, showing affection is a good way to let things take a romantic turn. Physical touch is important and a staunch part of every healthy relationship out there. Never avoid being a little affectionate in public, since it shows how stronger you are when around your loved one. After all, the world's opinion shouldn't matter to you both at all.
Especially when you're going to see off the other person at the airport or leaving for a delegation yourself, a hug and kiss can keep things warm for the time that you both won't be around one another.
● Laugh Together
Sarcasm is an important part of modern-day relationships. After all, relationships are like friends and you need to take care of the person whom you love. Therefore, being a little funny about a past memory or the present will only make things better with time. While most people will always want to be romantic, the 24/7 romance itself can become boring.
Try to laugh at little things and enjoy the different colors of life. Laughing doesn't only keep the bond stronger but helps two people enjoy each other's company. Laughing is an important part of our daily lives and can easily declutter the mind without much effort.
● Know Your Boundaries and Theirs
As explained above, check-in of any relationship is a must but being too intrusive can make things worse. Even if it comes to something as mundane as not checking the other person's phone, you should take care of it and never cross your boundaries. Not to forget, individuality is important for every relationship and should never be compromised.
Knowing your boundaries is the best way to create a demarcation between your personal life and social interaction with the people around you. Similarly knowing the boundaries of your partner will help show respect to their life and not be too possessive about having them around.
Vivek is a published author of Meidilight and a cofounder of Zestful Outreach Agency. He is passionate about helping webmaster to rank their keywords through good-quality website backlinks. In his spare time, he loves to swim and cycle. You can find him on Twitter and Linkedin.