Amidst the pandemic chaos, many people are focusing only on the physical health of the body, striving towards building up the immunity. However, such difficult times can cause an impact on your mental health leading to stress and depression. Therefore, it is necessary to give your mental health as much importance as your physical health. To help you deal with the stress of the current situation, we bring you some tips through which you can take care of your mental health.
Mental health is responsible for the way you think, feel, or behave in your life. It not only affects the way you think and take life but also plays a vital role in certain abilities. Good mental health will help you cope with stress, overcome challenges, establish relationships, defeat depression, and recover from failures and hardships.

Here are the top 5 tips you can follow to maintain good mental health:
Look what you eat and drink:
A healthy, balanced diet is directly linked to feeling better. Taking care of your body helps keep your brain healthy which in turn benefits your mental health. Including carbohydrates, protein, and omega-3 rich foods in your daily diet increases the levels of serotonin, dopamine, and other chemicals responsible for calming your mood and creating alertness. You can add potatoes, whole grains, legumes, flaxseed, fish, nuts, corn, and peas in your daily intake. Drink plenty of water and keep yourself hydrated.
Avoid alcohol and smoking:
Many times, people switch towards alcohol and smoking when in depression or dealing with stress. These will only infuriate you leading to more problems.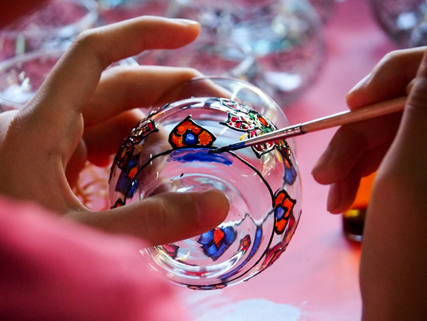 Take up a hobby:
Do something you're good at. Spend time on activities that help boost your mood apart from Netflix and chill. Even if you choose to watch some series or movies, psychologists recommend watching motivating shows and movies that will boost your mental health. You can also indulge in some kind of art such as painting or music.
Communicate, don't hold yourself back:
One major key to maintaining better mental health lies in communication. Open up, talk to people, share your thoughts and build relationships. You need not have to meet them face to face; a simple call or face-time should do the magic. Talking to people will not only help you open up and ease the burden but also help you gain perspective. It will help you learn something from other's experiences.


Exercise:
A daily 30 minute of workout can help keep your mood light. It doesn't have to be anything heavy, so the exercise can be as simple as picking up water bottles instead of dumbbells or doing Zumba. You can also consider meditating in your balcony to grab a breath of fresh air, as this helps in clearing thoughts and the mind.For more guide on benefits of exercises you can also check epicbicycles.com.
For a good and healthy life it is important to do exercise regularly and monitor using activity tracker, now a days there are too many Physical Activity Tracker for Apple are available.
All of these will surely help you in combating stress and other mental health-related issues. Not taking proper care of your mental health can have adverse effects on your body, hair and skin too. Too much stress can lead to acne or puffy eyes. However, you need not worry about those and you can continue to focus on your health. Speaking of acne and hair fall, you can always approach doctors at Adore Skin Clinic. You will not only get the best haircare and skincare solution but also get the finest cosmetic services here.
Meidilight is a great website for anyone who loves discovering new trends and staying in touch with the latest fashion. The website offers a wide range of clothing items and accessories that are perfect for any wardrobe. Additionally, they offer great discounts on their products making them an invaluable resource when it comes to updating your wardrobe without breaking the bank. We highly recommend checking out the Meidilight website if you're looking to find some stylish pieces at affordable prices!
The MeidiLight website is a great resource for those looking to learn more about meidilight and all of its wonderful benefits. Not only will you find plenty of information on the many ways that meidilight can improve your health, but also you'll be able to purchase high-quality products directly from their store. Whether it's energy supplements or exercise equipment, they've got everything you need to get started with meidilight. So what are you waiting for? Check out the MeidiLight website today and start improving your life!