Furniture plays a critical role in your home's interior. The right furniture piece can help fill any space and make your home look complete while providing comfort. That said, if you're moving, decluttering or want to get a more modern style, what happens to the old furniture that you have?
Whether you have an old ratty couch that stood the test of time or a large sofa that no longer fits in your new home, disposing of old, unwanted furniture can be a drag. Fortunately, there are several ways to get rid of furniture pieces you no longer want. Such as you can browse over here to get the fastest and most reliable furniture removal services that help you clear out your home. Here are some of them:
Hire A Waste Removal Company
Hiring a rubbish removal company is a common practice that can make it much easier to dispose of large waste such as furniture. A waste removal company can haul away anything you don't want.
A professional will determine the cost of service per furniture piece or may offer a bulk discount if you're disposing of several items. If you agree on their price, a team of haulers will arrive at your home and load all items onto a truck.
Calling a waste removal company is a good option if you want a hassle-free and quick removal of large furniture pieces without worrying about heavy lifting and the risk of injuries.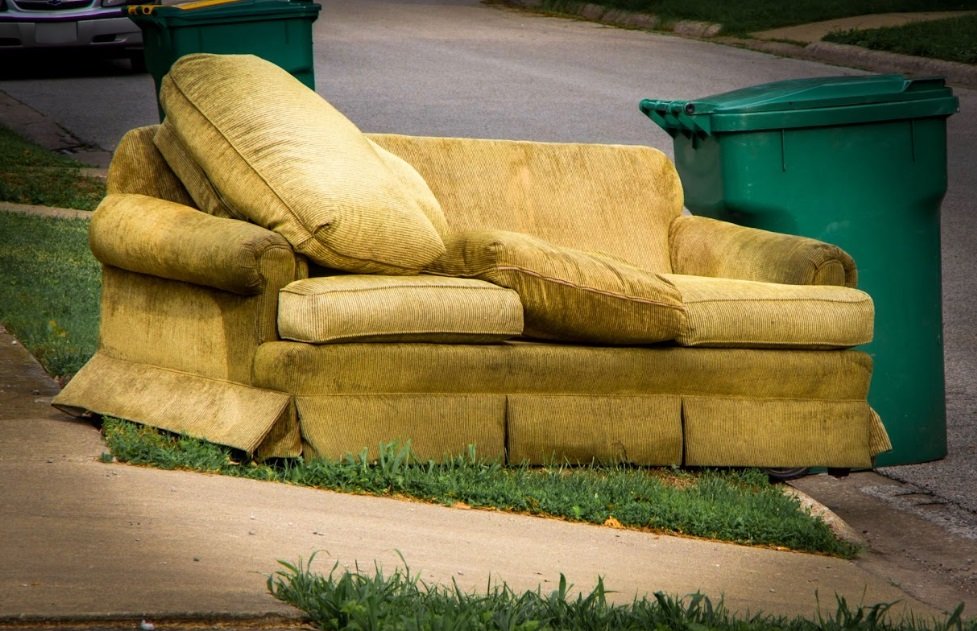 Rent A Skip Bin
If you're having a home cleanout and have multiple family members who can help haul bulky items, renting a skip bin is cheaper than hiring haulers.
Generally, you can find bin rentals in varying sizes to fit your expected volume of waste. Once you've chosen the size, the company will drop off the bin on your property. You can load all unwanted items and waste into the container. Once you're done, schedule a pickup with the company to haul the bin.
This option is more suitable if you have major decluttering projects, allowing you t work at your own pace as you sort through the items.
Donate To Charities
If no friend or relative needs a second-hand couch or sofa, you can donate it to your local charities and non-profit organizations, where it'll be recycled or repurposed. Generally, some places where you can donate old furniture include churches, schools, shelters, and community centers.
Knowing that your unwanted furniture can be reused by other organizations instead of rotting in the landfill can be gratifying, allowing you to positively impact your local community while also helping clear out your home.
Pass On Furniture
If your furniture is still in good condition, consider passing it on to your family or friends. Ask your social circle to see if anyone wants it for their home. In particular, relatives and friends buying their first home or renting their first apartment unit are happy to get freebies to complete their new living space.
Leave It At Your Curb
This is a classic move for most urban communities and is suitable for disposing of smaller furniture like ottomans or center tables. If someone driving by likes it, they'll haul it in their vehicle to use in their homes or sell. However, don't leave unwanted furniture on the streets for too long. Give it a couple of days at most–if it hasn't been claimed after that, try another tactic.
Sell It
If you want to earn extra cash, selling your old but still in good condition furniture is a practical choice.
Generally, you can put up your unwanted furniture for sale online. Various websites like eBay allow you to sell used and old furniture. Or you can also try using Facebook Marketplace to sell old furniture in your locality.
You can host a garage sale if you're disposing of several unwanted items along with furniture pieces from your decluttering project. Neighbors and passersby can take a look at unique trinkets you may have and decide to buy these items. Generally, an interested buyer will drive right up and take away the item, saving you effort and time in hauling it on your own.
Take It To A Scrap Yard
For worn-down furniture pieces that other people no longer want, you may still earn extra cash by taking them to your local scrap yard. Some furniture pieces like bed frames and tables may have metal parts or other usable materials that can be recycled.
Ask your local scrap yard and ask if they're taking old furniture. You can also search for scrap companies near you online to get an idea of what they take and how much they can pay for unwanted furniture.
Takeaway
Disposing of unwanted furniture pieces doesn't have to be stressful. Whether you decide to live a minimalist lifestyle or set your eyes on a new sofa, you have a variety of options for unwanted furniture disposal while having the potential to earn extra cash and do good for Mother Earth.
Vivek is a published author of Meidilight and a cofounder of Zestful Outreach Agency. He is passionate about helping webmaster to rank their keywords through good-quality website backlinks. In his spare time, he loves to swim and cycle. You can find him on Twitter and Linkedin.