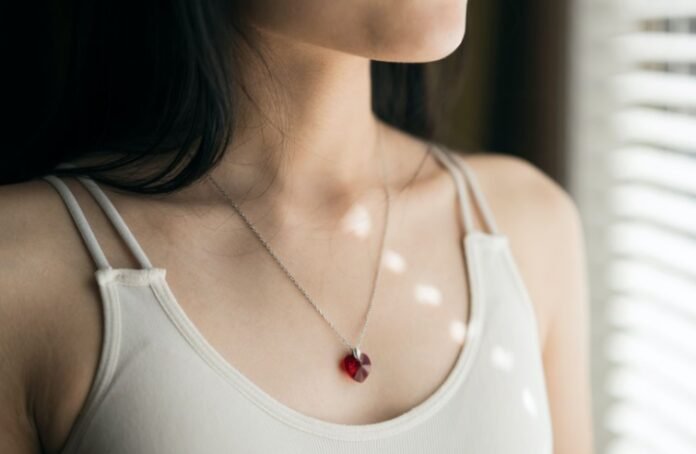 Almost everyone in this world has someone special in their life, and showing love to such a person is a very positive feeling. Do you also have someone in your life whom you love dearly, and you often tell them how much you love them? It is said that the true way to express your love for someone is through your actions. If you are looking for inspiration then getting them a gift can be a number one option.
Giving your partner a gift can be very hard as you never know what kind of gift they might like. Well, here is a thing that almost everyone adores, and that is jewelry. Jewelry can be the perfect token of appreciation, and they can also wear them and get the most use out of them.
However, finding the right gift for your significant other involves a lot of thought and consideration. Now you don't need to worry because here we have some simple ideas for the best gifts to show love. Let's dive into the article.
The Perfect Gifts to Show your Love:
Thinking of a perfect gift for your loved ones can be a tricky task. There are so many things that you can get as a gift for your loved ones. Below are a few ideas and jewelry items you can get for your significant other and make your bond more special.
Couple bracelets are the most extraordinary gifts for people you love. This can be symbolic jewelry showing your love and appreciation for one another. Couple bracelets are two similar bracelets with a slight difference for each person. They come in many different designs, shapes, colors, and materials.
These bracelets have been trending recently, and almost every person gives them to their loved ones. Couple bracelets are a perfect way to express your love and remember each other whenever you wear these bracelets.
A statement necklace is another gift that you can give your loved ones. Whether you are going for a dinner, a casual picnic, office meeting, you can wear a necklace anywhere.
when it comes to making it a little thoughtful, the options are unlimited. You can engrave your name on the necklace, give them their favorite color, and do many other things. The necklaces can be extraordinary. It can be a way to remember you whenever they are wearing that necklace.
Another great thing about necklaces is that you can find a huge variety for both men and women. There is gold, silver, and even diamond necklaces if you want to give your significant other something special. You can also get them customized so that there is a hint of love to the necklace you will give.
Another sweet and cute gift for women can be pendants. The pendants hold a lot of significance if you give them with love and sincerity. The diamond heart pendant necklace and the locket necklaces are one of the trendiest lockets.
The diamond heart pendant can look cute, and the minimal design makes it look elegant. The heart design is the perfect symbol to express your love. These are the perfect and cutest gift for your loved ones.
The locket pendant is also a very thoughtful gift for your loved ones. You can put our couple photo, a sweet note in the locket and many other things. This will make it more special for your loved ones. This is a fantastic way to show your admiration for the person and make them feel more important.
If you want a safe option for gifting that anyone and everyone will like, then they go for rings. Through the rings, you can say "I love you" in many different ways, and one of them is through the beautiful and meaningful rings.
There are so many stunning rings that you can gift your loved ones. There are also a couple of rings you can give one another, which will be a perfect way to express your love for one another. You can customize the rings in many different ways and add a touch of your love. You can get cute little designs that show your love to the other person. You can also get your name engraved in the rings or expensive ones as a token of appreciation. The 14k Gold Mens King Lion Head Ring with Diamonds are some of the most stunning and expensive rings you can get for your significant other and strengthen your bond.
You can also get some simple rings and customize them by doing some DIY to make them more personal. You can add a message on the back of the ring; you can also add your anniversary date or any other thing so that you can remember each other when you wear it. Rings are the simplest yet most effective way to make an impression on your loved ones and show their importance in your life.
Another cute little gift for your partner. There are earrings for men and women. Many men nowadays like to get their ears pierced, and now they love to wear studs or small hoops.
Other than this, there are many designs for women's earrings. There are small studs, hoops, and many different designs of earrings. Furthermore, you can get different earring materials such as gold, diamond, silver, and many more. Since they are a statement piece, your partner can get the most use out of it.
The best thing about earrings is that you will find a wide variety of them. Hence there is something for everyone when it comes to earrings. Earrings are the safest choice that you can find when it comes to gifting presents to your favorite and loved person.
If you are trying to find cute little gifts for your girlfriend or wife, then anklets are cute and a little different option. Only a few women like anklets, but these can be a unique and cute jewelry addition.
These are perfect to wear daily and look very stylish. Therefore, if you want to gift your girl something unique, then anklets are your option.
Where to Find the Best Gift for Your Loved Ones:
Finding excellent and high-quality jewelry for your partner can be very challenging. There are so many things that you need to check so that you can get the best gift for your partner. However, only a few places have authentic materials such as gold or diamond.
But now you don't need to worry because ItsHot is here to give you. They have the most fantastic jewelry collection with stunning diamonds and sparkling material. They also offer excellent prices, so you don't burn a hole while getting your loved one a gift. You can find every kind of jewelry on this page, and the best thing is that they have jewelry for both men and women. Therefore, if you want to gift your partner jewelry, ItsHot is the place you need to visit.
Wrapping Up:
We all know that sometimes words can't be enough to express your feelings. This is when you can buy gifts for your partner ad loved ones and express your feelings. Jewelry is one of the best things you can gift because you can personalize them however you want. This article helped you find ideas to give gifts to your partner.