Each year, the number of businesses switching to video marketing is growing. And the numbers are remarkable (from 78% in 2015 to 92% in 2020). In 2022, more than 80% of marketing professionals agree that videos have directly affected sales and revenue.
If you own a SaaS business, you already know the importance of explaining the product to the right people at the right time.
For example, payroll management software is not helpful for young students; even if they come across your business, they won't be interested. The video will be ideal for companies looking for such a solution. If your video is good enough, it would organically filter the right audience and attract potential buyers.
In short, being in a SaaS business, your videos are the best way to attract customers via social media and other channels.
Talking about video marketing for SaaS, there is nothing better than innovative explainer videos highlighting a software's features and KPIs. These videos are incredible at capturing buyers' attention within a few minutes. 
What are explainer videos?
Explainer videos are animated videos created to explain a product or simplify a complex concept that the audience finds new or challenging. With eye-catching graphics, animated characters, and suitable voice-over, explainer videos can do wonders to reach business marketing goals.
Let's understand the advantages a SaaS business can get by creating explainer videos.
Undeniable Benefits of using SaaS explainer video-
1. Get 10x more engagement.
Videos contain the best of your vision that a single picture cannot carry. Not only do they visually impact but simply the complex information in an engaging manner. You can reach millions of people within a few seconds with a single social media explainer video.
All you need is the right video production approach and marketing skills combined.
Moreover, when engaging clients for a SaaS product, things could get a bit complicated at first. Creating ideas for software-based products gets time-consuming for marketing professionals.
However, if you understand the potential buyers and their issues, it gets easier to find the right ideas for adding technical points that visually appeal to the viewers.
So, the engagement potential of a video depends on the people who visit your website after watching the video.
2. Turns prospects into customers
Getting conversion from leads has been a crucial stage for every business since the beginning of the corporate culture. However, unlike eCommerce and other service-based industries, SaaS products need more time to create a buzz and get clients.
One of the effective ways of bringing customers to a software business is by creating short SaaS explainer videos. Explainers are great when educating prospects about the product and its features.
More than 72% of people agree to watch a video before purchasing a product or service online. And explainer videos have the ability to convert visitors into paying clients as the majority of people want visual guides before investing money.
3. It makes complex SaaS products understandable.
One of the biggest reasons software companies prefer explainer videos is that they make complex things simple and easy to digest.
The video explains how the software makes day-to-day tasks easier. In just 1 minute and 5 seconds, you can understand how CRM will help salespeople, team management, and business processes.
Therefore, it is essential to utilize explainer videos to let people explore what the product is all about and how it benefits the end user.
4. Increase your ROI
Not every marketing effort is made for sales purposes. But eventually, from creating brand awareness with video ads to posting on social media, all have a single purpose: better ROI.
When you think of video production as an investment for your business, you will undoubtedly want it to add more to your revenue. Or it would not make any sense from a business's point of view.
How does it work?
It starts with brand awareness and the level of creativity you put in while creating the videos for the business. Customers who recognize a brand take more interest in the products they offer.
For a SaaS business, animated explainer videos convince the audience as they reach the point within a few minutes. 
Along with being incredibly delightful and captivating, explainer videos can turn leads into customers in just 30 seconds.
Let's take the example of Dropbox. A single explainer video gained around 5 million new customers, leading to $24 million in revenue.
5. Create a unique brand identity
As mentioned earlier, brand recognition is among the most crucial goals of any business marketing. Not only does it lead to better revenue, but it also unveils new possibilities for a business.
Your video production agency already knows what works best for a software product. As a result, you can be secure that the creative aspect of the video will be unique and catchy. Here, uniqueness refers to the personality of a brand.
For example, let's say you are launching software for HR professionals. Thousands of similar software are available in the market, and you know it already.
Now how will you stand out?
The answer is quite simple. First, you will need to create a video that contains your brand's identity, colors, and problem-solving scenario, which cannot be found anywhere else.
Now is the time to create explainer videos for your SaaS business!
Whether you are new to the business or you already have a successful history of creating exceptional SaaS products, marketing is essential for every new launch.
Videos allow marketers to create scope for a particular audience. This helps businesses reach potential buyers looking for a similar software solution. Explainer videos not only educate the audience about your business, but they are great for video ads too!
You can create a 30-second animated Saas explainer video ad, and the results will be outstanding if done professionally.
To do so, you will need the right people to do the job. From creating a script to execution and animation, the process could get a little time-consuming if you don't have the right skills.
So, find the right video production talent and combine your vision with the talent to create exceptional SaaS explainer videos.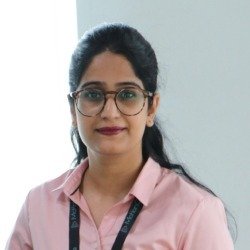 Author bio:- Komal Kokate is the Co-Founder and CEO of MotionGility, an Explainer Video Company. With a keen eye for creativity, she is an expert in video marketing. While delivering high results to clients, she loves exploring the market and the latest marketing trends in the B2B industry. Connect with her on Facebook and LinkedIn.
Vivek is a published author of Meidilight and a cofounder of Zestful Outreach Agency. He is passionate about helping webmaster to rank their keywords through good-quality website backlinks. In his spare time, he loves to swim and cycle. You can find him on Twitter and Linkedin.